News
Nightlife and gathering limit restrictions most likely path at press conference today
---
This article is more than 2 years old.
PM Mette Frederiksen will address the nation at 20:30 today, but Christmas looks safe for the time being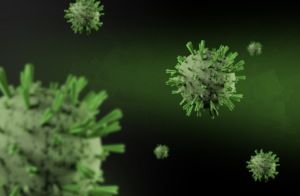 The prime minister is holding a press conference this evening at 18:30, where it is expected she will announce more restrictions, this time impacting nightlife.
The Epidemic Commission will be meeting today to discuss their exact recommendations, which will then be passed on to the Epidemic Committee, the council composed of 21 MPs, who will have the final say.
A press conference held by the Health Ministry yesterday afternoon appeared to suggest that holding a Christmas that is as normal as possible is the main priority for the country.
Sundhedsstyrelsen backs nightlife measures
The omicron variant is making rapid progress, and this week has already brought the two highest infection counts of the year – 7,146 on Monday and 6,324 on Tuesday – so the pressure is on the government to take action. 
Introducing gathering limits and restrictions to nightlife looks like the logical solution, contended Søren Brostrøm, the head of the Sundhedsstyrelsen health authority, at a press conference yesterday.
"I think it's wise to close down nightlife, for example, and I also think we need to look at whether we can be as many together at a time as we are in some places in society," he said.
Health minister tests positive
Whether this includes Christmas lunches remains to be seen, although some parties clearly want the bigger ones scrapped or reduced in size.
At yesterday's conference, Sundhedsstyrelsen said it intends to hold a smaller affair than planned
Meanwhile, the Health Ministry has been rocked by the news that its minister Magnus Heunicke tested positive for COVID-19 yesterday.
Heunicke might have picked up the virus at a Health Ministry Christmas lunch on December 3, as one other guest has since tested positive.