News
Business Round-Up: Tobacco sales plummet to historic low
---
This article is more than 2 years old.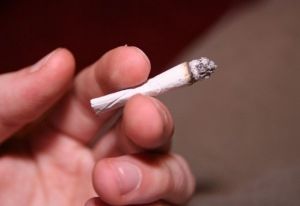 The demand for tobacco in Denmark has never been lower.
The 2011-20 period saw a 29 percent decrease in sales compared to the previous decade, according to Danmarks Statistik.
Increase in smoking tobacco sales
However, while cigarette sales fell sharply by 18 percent in 2020 – a decrease attributed to increased taxes – purchases of cigars, cigarillos and smoking tobacco (for pipes and hand-rolled cigarettes) actually increased.
The 26 percent increase in smoking tobacco sales was the largest since 1974.
E-cigs not included
Approximately 800,000 of people aged 15-79 smoke in Denmark.
However, e-cigarettes, nicotine bags and other nicotine-containing products were not included in the statistics.
---
Consumer price index increase in October the highest for 13 years
The total consumer price index rose by 3.4 percent in November, which according to Danmarks Statistik was the strongest monthly increase since October 2008. The price of electricity and petrol both soared. 
Lego to build a $1 billion factory in Vietnam
Danish toymaker Lego plans to build a new factory in Vietnam to keep up with demand across Asia. The $1 billion project will be Lego's second factory in Asia, following the opening of its Chinese venture in 2016, after which double-digit growth in the region duly followed three years later. Lego has been increasingly drawn to the region due to the rapidly growing middle-classes in countries like China. The factory, will will employ around 4,000 people, is scheduled to open in 2024.
Novo Nordisk confirms 17 billion kroner expansion in Kalundborg
Pharmaceutical company Novo Nordisk plans to expand production in Kalundborg by investing 17 billion kroner into its facilities there. Novo Nordisk uses the plant, which originally opened in 1969, to produce treatments for severe obesity and diabetes. The expansion should be completed by 2027.
EU proposes better job security for full-time contractors
The European Commission presented a proposal last week that will force companies to recognise contractors who work full-time as ordinary employees, writes TV2. This would particularly affect the courier company Wolt, whose contractors do not qualify for holiday pay, pension or salary in the event of illness. If successful, the proposal will not affect part-timers who account for the majority of the EU's 28 million contractors, but it will apply to approximately 4.1 million people. Wolt has already warned it will lead to higher prices and longer waits for deliveries. 
Electric cars and plug-in hybrid imports on the increase
The number of electric cars and plug-in hybrids continues to grow and now accounts for 5 percent of the nation's 2.8 million cars, according to Danmarks Statistik. A year ago, electric cars and plug-in hybrids made up only 2 percent. The number of imports has grown since then. 
October good month for overnight stays
October saw a record number of overnight stays in hotels, hostels, holiday centres and campsites – a 59 percent jump compared to October 2020. In total there were 2.7 million overnight stays, according to Danmarks Statistik. However, numbers remain below pre-pandemic levels. 
Danish holiday home booking hit a historic record
Holiday home bookings have already ensured that this month will go down in history as the busiest December of all time. Some 22,000 bookings, twice as many as in 2016, have been made, according to Danmarks Statistik. German guests account for more than 50 percent of the bookings.
Aviation traffic predicted to increase in 2022
Cirium, an aviation analytics company, predicts a 47 percent increase in global air traffic next year, as more business travellers return to the skies.