News
Defence report defines key threats to Denmark
---
This article is more than 2 years old.
Russia, China and tension in the Arctic also pinpointed as central factors in annual Danish Defence Intelligence Service threat evaluation report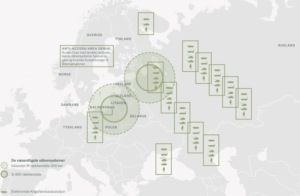 According to the annual Danish Defence Intelligence Service (DDIS) threat evaluation report, there are six main areas that present the biggest threat to Denmark. 
Among those are cybercrime, global terrorism, tensions in the Arctic and issues relating to Russia and China.
The report stated that:
– Cyberattacks from states and cybercriminals is a constant and serious threat that is often linked to other security policy challenges.
– The threat of terror remains serious. The greatest terror threat in Europe will likely come from individuals or looser European network.
– China's growing influence, global ambitions and more aggressive behaviour is increasingly affecting the security and interests of western nations.
– Russia is building up militarily near Denmark and stepping up confrontation with the West using aggressive intelligence operations, cybercrime and influence.
– The tense relationship between Russia, the US and China will define the developments in the Arctic, as well as influence the Commonwealth.
– North Africa and Sahel over the Middle East to Afghanistan presents a security policy challenge that Europe is more alone in facing.
Read the entire report here (in Danish).
READ ALSO: Denmark paid 40 million kroner to UK to take Afghan interpreters