News
Danish News Round-Up: Danish intelligence chief jailed in surveillance scandal
---
This article is more than 1 year old.
Meanwhile, a Gulf of Guinea pirate is being extradited to Denmark to stand trial, and Frederiksberg police are hunting a bagel-shop shooter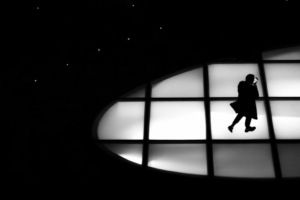 The head of Danish military intelligence, Lars Findsen, has been jailed, charged with leaking classified material. He is one of four current and former intelligence workers arrested by Danish police last month.
Copenhagen City Court dropped a bombshell on Monday when it opened to the public the in-camera trial and revealed that Findsen has in fact been in secret custody since December 9.
Suspended on the spot
Findsen was suspended in August 2020, after the Danish Intelligence Service (TET) obtained evidence from several whistleblowers that the military intelligence service had spied on Danish citizens.
The illegal monitoring took place some time before the installation of an independent watchdog in 2014. Once Findsen's military intelligence branch was accused of wrongdoing and an investigation was opened, he allegedly continued to withhold key information.
As well as Findsen, the minister of defence, Trine Bramsen, also suspended the former head of the intelligence service, Thomas Ahrenkiel.
Findsen told TV2 that the charges brought against him are "insane," and that he's pleading not guilty.
---
Rising sea may drown Danish coastline within 100 years
According to new data from Denmark's Meteorological Institute (DMI), by the end of the century rising sea levels could cause parts of Denmark to flood up to 120 times a year. Today, excessively high tides are only measured around twice a year along the Danish coastline. Land in the southern regions of the Kattegat (the strait between Denmark and Sweden), and around Lillebæltsbroen (the bridge between Jylland and Fyn) are most at risk.
Rights proposal for same-sex fathers sees huge support
A citizens' proposal to grant same-sex fathers equal rights to those of same-sex mothers has received over 65,000 signatures in just two days, qualifying it for debate in Parliament. Currently, a child's birth certificate can list two mothers, but not two fathers. While the call to confer equal rights on both fathers has met with broad support, the proposal raises complex issues about whether it should be mandatory to record the surrogate mother.
Police appeal after bagel-shop shooting
Police are appealing for information after a young man shot a local business owner several times at around 13:00 yesterday at a bagel shop on Falkonér Allé in Frederiksberg. The assailant, who fled the scene towards Empress Dagmar Plads and down the Green Path, is described as 23-25 years old, dark-skinned, 185 cm tall, and wearing dark trousers, jacket, shoes and gloves, as well as a neon green necklace. The 47-year-old victim received life-saving first-aid at the scene, but remains in a critical state in hospital.
Tiny Danish island reports first COVID cases
Denmark's most easterly inhabited area, the tiny island of Christiansø, has recorded its first coronavirus cases, according to local paper The Bornholm Journal. Søren Thiim Andersen, the administrator of the boat service Christiansøfarten that connects the island to its larger neighbour Bornholm, said that four cases had been confirmed and that Christiansø School, which counts 14 students in total, would therefore open a day later than planned. About 100 people live on the island.
One-legged pirate to face trial in Denmark
A novel legal case dubbed the 'Pirate Case' is unfolding in which a suspected pirate from the Gulf of Guinea is being extradited to Denmark to stand trial. He is one of four men detained aboard the Danish frigate Esben Snare since November 24, charged with attempted manslaughter after a firefight in which four other men were killed and one fell overboard. The three other attackers have been acquitted and "released at sea" but, due to an injury that led to his leg being amputated, the fourth has been in hospital in Tema, Ghana, since December.
Danish unemployment rate lowest in 13 years
The unemployment rate in Denmark is at its lowest for 13 years, according to Danmarks Statistik. The number of able-bodied unemployed dropped from 3 to 2.8 percent between October and November 2021, thanks in part to the high number of job vacancies on the market. The overall downward trend has been constant over the past 24 months.
Property sales are through the roof second year running
Danish property sales in 2021 surpassed the "extraordinary" number recorded in 2020, according to Boligsiden. Some 112,782 homes were sold in 2021 – an increase of 5 percent compared to the previous year. It's the highest annual number of home sales since 2005, which saw just over 125,000. 2021 saw an increase in sales of owner-occupied flats as well as villas and terraced houses, while the number of holiday homes sold decreased by 13 percent on 2020.
Should musicians with a criminal record be banned from performing?
A new proposal from Dansk Folkeparti would require musicians to present a clean criminal record to perform a concert in Denmark. DF's legal spokesperson, Peter Skaarup, approached the culture minister, Ane Halsboe-Jørgensen, with the measure in response to a growing number of prominent Swedish and Danish gang members who produce music glorifying criminal life. Danish artists like the popular singer Medina and rapper Topgunn, who both have criminal records, are just two of many artists who would be affected by the proposal.
"Waste-of-money" road-sign project runs into millions
The Danish government is spending millions of kroner on raising the white road-signs at the limits of every town and city to a minimum height of one and a half metres above the ground before August 2022. The rules are the result of a 10-year-old executive order and, so far, 220 city signs have been replaced. In Varde Municipality, the cost has already run up to half a million kroner, with the chair of the technical and environmental committee, Preben Friis-Hauge, calling it "a waste of money".
25 grenades discovered in Falster lake
The island of Falster saw a rare episode of drama last week when 25 mortar shells were detonated on the bank of Møllesø in Eskilstrup. The old grenades were discovered in shallow water by a passer-by who alerted South Zealand and Lolland-Falster Police. The Armed Forces' munitions clearance service, EOD, were then called in to detonate the shells on the shore of the quiet, smalltown lake.
Headstrong Radikale shuns the Social Democrats
Radikale's leader Sofie Carsten Nielsen has told Politiken newspaper that her party will not support Prime Minister Mette Frederiksen again if she attempts to form a solely Socialdemokratiet government. "It's out of the question," she said, but stressed that Radikale would consider joining a coalition if other parties were included. "I would like a government with both Socialdemokratiet and Venstre. Or Konservative and SF. I'm not ruling anything out." Last week Radikale further rocked the boat by withdrawing from a 2020 government agreement to reduce subsidies for small businesses, causing it to lose its majority vote.
New 'vacuuming' method sucks animal DNA out of thin air
Researchers from the University of Copenhagen have invented a method of 'vacuuming' animal DNA from the air. The process was tested at Copenhagen Zoo, where the researchers sampled air from the okapi enclosure, the rainforest hall and the outdoor enclosures. Some 49 different animals were detected in the DNA samples, according to the leader of the study Kristine Bohmann, who hopes that the method can be used to map animal species more efficiently without the need for recording tracks or droppings.