News
Five Danes of the Year … and a handful who'd rather forget 2021
---
This article is more than 1 year old.
On the face of it, the past year has been less eventful due to corona, but that hasn't stopped some individuals from really standing out – but not always for the right reasons!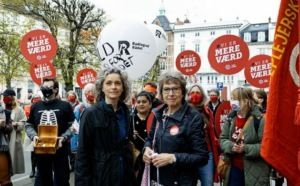 We're reviewing the situation … try not to get your knickers in a twist about our choices.
Starting with this assortment of achievers and sometime deceivers, we're doing our best to pay tribute to those who really stood out in 2021 – even if it wasn't always for the right reasons.
The human condition
On page 5, it's the turn of the politicians, page 7 the breakthrough scientists, page 9 the theatre world trailblazers – something of a niche area for us – and on page 11 the sports people of the year.
But before all of that, let's focus less on expertise and more on the human condition. Read on to find out the ten Danes who have truly surpassed our expectations … in either a good or a bad way.
---
TOP FIVE
1 Thomas Vinterberg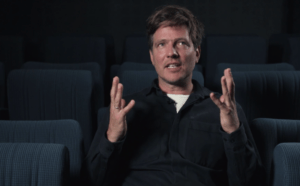 As the film director picked up the Best International Feature Oscar for 'Druk' dressed in a splendid white suit, his initial quip, "This is bigger than anything I could have imagined – apart from the fact that I have always imagined this", offered no clues that he was about to make the most poignant tribute to his daughter Ida, who tragically died shortly before filming begun. "This is a film about letting go of control in life as I lost control in my own," he said. "We ended up making this movie for her as a monument. If she had been here today, she would be clapping and cheering. Ida, it's a miracle that this just happened. This one's for you." It was as if the whole nation had felt for him, held him and kept him steady as he spoke. 
2 Simon Kjær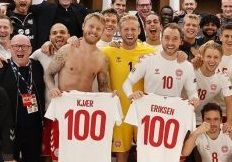 He's always been a colossus at the back, whether it's in La Liga or Serie A, but in 2021, the true measure of national football team captain Simon Kjær came to the fore when talisman Christian Eriken collapsed with a cardiac arrest shortly before half-time in Denmark's opening game of Euro 2020. Kjær's actions, as he swiftly ensured Eriksen's air passage was clear and then orchestrated a human wall to ensure his privacy from the watching millions, epitomised Danish empathy and decency, turning a moment of tragedy into one of immense patriotism. The nation were in that wall too, every one of them willing Eriksen to pull through. And the winner was life itself. 
3 Nurses
They battle on in their wards while we retreat to our warm homes, in a constant case of alert in case one slip might give them corona, and how do we reward them: a measly 5 percent pay rise over three years. And when they say no, we're not going to take that, we're going on strike, but gently because we care about people, the government steamrolls them like it's some kind of joke. They haven't given up, but every time they strike their pay is docked. It's no way to treat heroes working on the frontline. Forget the police, it's the nurses who are saving our arses. Remember to show your gratitude! 
4 René Redzepi 
The Noma chef and co-founder is world-class and 2021 proved to be another stellar career with his eatery claiming its fifth World's Best Restaurant crown following four titles in five years from 2010-14. Everything this man does is ahead of the curve, whether it's serving his diners ants, making one of his dishwashers a partner in the business or completely reinventing his business. He is revered and emulated, but none can rival him. Noma is a byword for excellence, nothing less.
5 Crown Princess Mary
It's been a good year for the royal, even though it did end with her catching a dose of corona. Her shining moment came in August, when as the patron of Copenhagen 2021, she tirelessly supported the huge LGBTI+ event in both the capital and Malmo. There's no doubt that having Crown Princess Mary as its figurehead raised the profile of the occasion, to the extent that comparisons with Lady Di are becoming the norm.
---
BOTTOM FIVE
1 Mikkel Borg Bjergsø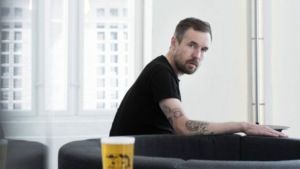 One can only imagine that Mikkeller founder Mikkel Borg Bjergsø, once the toast of the Danish beer scene, spends most of his time with his head in his hands these days. His long overdue apology on October 18 for "not acknowledging responsibility" for the toxic workplace environment at the brewery giant was finally a step in the right direction, after years of bullying and harassment went unchecked. For years, his brother, Jeppe Jarnit-Bjergsø, had jokingly been portrayed as the bad guy – Jeppe even called his own brewery Evil Twin – but now we know different.  
2 Patrick Nielsen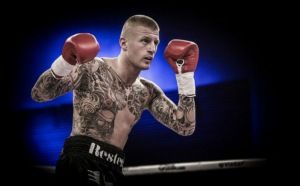 The tragedy of the downfall of boxer Patrick Nielsen, who in early December was sentenced to a year in prison for aggravated violence and threats against his ex-girlfriend, is not so much his crimes, but his choices. Still just 30, the former WBA interim middleweight title contender could be at the peak of his career, but instead he's doing bird. But let's not pity the guy too much. After strangling and hitting his girlfriend in the face, he pressed his foot into her neck until she fainted. And then he sent messages to her family threatening them. 
3 Jes Dorph-Petersen
#MeToo continued where it left off in 2020 and after Naser Khader (see opposite page), its biggest victim was TV2 host Jes Dorph-Petersen, who lost his job with 'Go after live' after historic allegations emerged that he had sexually harassed two former journalism interns 20 years ago. He wouldn't go quietly though, maintaining he had done nothing wrong. But within TV2, it was felt any kind of relationship between TV host and intern would be an unequal one. A transcript of a chat between Dorph-Petersen and lawyer Yvonne Frederiksen emerged in which the host was told that TV2 could justly "fucking demand that its hosts are immaculate in the way they act, because they are its outward face". 
4 Cecilie Beck
Looks like #MeToo finally has a female victim: 51-year-old TV2 news host Cecilie Beck, who in December let it slip to a 'friend' that she "banged" an intern on a work trip in 2016. "I actually have no idea what the company rules say about that kind of thing," she texted her ex-mate, according to Ekstra Bladet. "Can you slap the interns?" Beck's admission is particularly priceless as not long ago she participated in the TV2 documentary 'Metoo: Sexism behind the screen', in which she complained that "the sexualised tone roughly permeated the entire news organisation". 
5 Alva Madsen
If the holier than thou were looking for somebody to vent their corona anger at, they found one pretty quickly back in January in the form of 'Fars pige' star Alva Madsen, who gleefully told DR she was holidaying in Dubai because Denmark was depressing. Of course, she looked quite fetching in her black bikini in the Dubai sun – just the tonic for furious masochistic trolls to launch those fingers into overdrive. "I was a little tired of the weather at home," she told media in between plugging her make-up brand. "I'm at no greater risk of being infected here than in Denmark."