News
Danish report: lower risk of hospitalisation with Omicron
---
This article is more than 1 year old.
New SSI study revealed that infection with the dominant strain in Denmark carries a 36 percent lower chance than Delta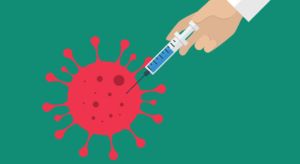 A new study by the Statens Serum Institut (SSI) has confirmed what the infection figures in Denmark have suggested recently: the Omicron strain is milder than previous strains. 
The figures confirm that those infected with Omicron have a 36 percent lower risk of being hospitalised compared to infections with the Delta mutation. 
"We see a lower risk among the unvaccinated and vaccinated. It's an indication that Omicron is less serious than Delta," said SSI spokesperson Tyra Grove Krause.
"Moreover, we can see that vaccination can prevent three out of four hospitalisations – involving both Omicron and Delta – among people who test positive."
The study, which has yet to be peer reviewed, is available for viewing in preprint format on the respected scientific journal The Lancet.
READ ALSO: Corona spreading like wildfire in Denmark … but a trend is emerging
Record in cases, but not hospitalisations
Yesterday it was revealed that over 10 percent of the country has had COVID-19 over the past month.
Just over 40,000 confirmed cases were registered on Wednesday, while last winter Denmark only registered over 4,000 cases a few times. 
However, the highest number of hospitalisations so far this winter is 821, which is lower than the record 964 registered in January 2021.
The SSI study involved data from almost 190,000 people who tested positive from 21 November-19 December 2021.
During that stretch, Delta was still the dominant strain and carried a 1.5 percent chance of hospitalisation, compared to Omicron's 0.6 percent.
Taking factors such as gender, age and underlying illnesses into account, the research arrived at the conclusion that Omicron carries a 36 percent lower chance of being admitted to hospital compared to Delta.