National
Thousands pursuing insurance claims following visit of hurricane-strength Storm Malik to Denmark
---
This article is more than 1 year old.
Speed of some gusts reached 40 m/s between Saturday afternoon and Sunday lunchtime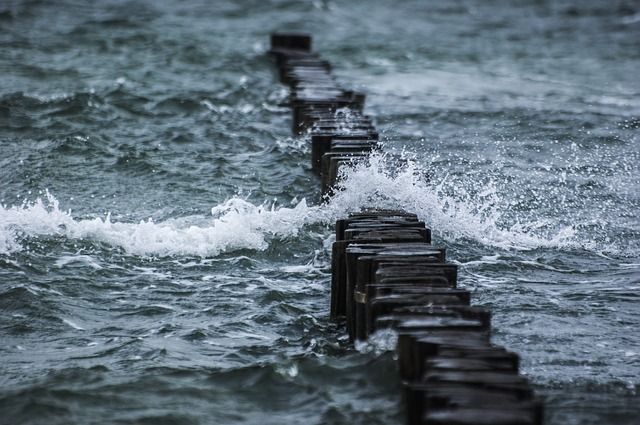 The country's two largest insurance companies endured a busy day on Sunday as thousands of people in Denmark called them to register damage sustained during the visit of Storm Malik, which raged from Saturday afternoon to Sunday lunchtime.
There are no reports of any deaths. The storm's arrival was not unexpected and it had the courtesy to call over the weekend. 
Nevertheless, it wasn't bashful: the speed of some of its gusts reached 40 metres per second in Hanstholm in northwest Jutland. That is just 2 m/s shy of a Category 2 Hurricane, according to the Saffir-Simpson Scale, which tends to cause extensive damage. 
Postcodes 7000 to 9000 in north and mid Jutland have been the hardest hit, confirm the insurers. 
Not as bad as feared
Topdanmark yesterday received 250-300 damage reports per hour at times over the course of Sunday.
Tryg, meanwhile, confirmed at least 1,300 claims. Uplifted trampolines, fences and trees smashing into buildings were among the typical claims.
Nevertheless, according to Troels Klarsskov, the press spokesperson for Topdanmark, the damage is not as extensive as feared, although there will still be a backlog is dealing with all the claims. 
The insurance companies tend to receive two-thirds of all the claims in the first three days after a storm, Klarsskov told DR. 
"Typically those who come in the first days are the biggest, most serious, and those who are expensive to repair," he added.
Water damage too
Water damage is also likely, as the storm has been pushing water all over Denmark: often from the sea into fjords, which can cause flooding in coastal areas. 
Water damage can often take homeowners by surprise, but there is help for those without insurance. 
They are advised to contact Stormflodsordningen (storm flood scheme), as money is set aside every year from the tax paid on fire insurance.
Eligibility is dependent on the Stormrådet storm council, the DMI weather forecaster and the Kystdirektoratet coastal directorate concurring there was a storm surge in your area.
Stormrådet has laid out a list of other eligibility criteria on its website.