News
Danish News Round-Up: Liberal Alliance confirms belief in Konservative leader as future PM
---
This article is more than 1 year old.
In other news, the women's magazine Alt for damerne has confirmed it will no longer publish the age of its interviewees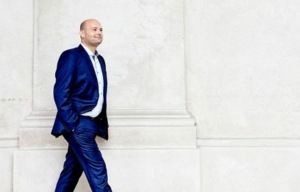 Liberal Alliance leader Alex Vanopslagh has told Jyllands-Posten there is no doubt in his mind that his Konservative counterpart Søren Pape Poulsen is a candidate to become prime minister.
Poulsen has not yet himself said he is interested in the post, but he did inform the same newspaper that ""before election day I will probably have to decide whether I want to become prime minister".
Following a successful 2021 in which his party excelled at the local elections, Poulsen is well positioned to increase his popularity. Many pundits feel Radikale could potentially support the blue bloc in the next general election, which will most probably take place in the summer of 2023.
Serious rival to Venstre
Should a blue bloc party be in a position to command a majority to form a government, it will be the party with the most support, and Konservative is currently neck and neck with Venstre in the polls.
In 2015, Dansk Folkeparti was the biggest blue party but it turned down the chance to form a majority, allowing Venstre to form one instead.
But since the blue bloc's defeat in 2019, Venstre has lost ground in the polls under the leadership of Jakob Ellemann-Jensen to the extent that bookmakers cannot decide who is more likely to become PM should the red bloc fall out of favour.
---
Magazine will no longer publish age of interviewees unless relevant
The women's magazine Alt for damerne has confirmed it will no longer publish the age of its interviewees. Up until this week's issue, it has been standard practice to include the age in a factbox, but this will cease. "Age should not be a stamp, and it is an inappropriate basis of comparison, so we are taking it out of the equation when it has no relevance to the story," explained editor-in-chief, Rikke Dal Støttrup.
Fifteen drug trafficking-related arrests in Køge this morning
Central and West Zealand Police have this morning arrested and charged 15 people with drug trafficking in the Køge area. Raids were conducted on at least 20 address, but nothing of major note was found. 
Distribution of Afghan refugees to municipalities commencing today
Municipalities all over Denmark will start receiving the 900 Afghan refugees who fled Kabul in August. Since then they have been housed in asylum centres, but they will now be relocated in various municipalities, starting with 245 today. The refugees have all been given a two-year residence permit.
Man in custody after firing a shotgun in a Føtex in Amager, injuring two
A 39-year-old man is in custody after being charged with robbery and the illegal possession of a weapon. On Sunday, it is alleged he tried to escape from a small Føtex store on Amagerbrogade with three packages of stolen meat. When he was prevented from leaving, he fired twice from a shotgun, injuring two people and himself. None of the injuries are critical. 
Farvel Egon's far: acclaimed children's author dies
Children's author Flemming Quist Møller, who was most famous for his books featuring Cykelmyggen Egon, has passed away. He was 79 years old. 
The joys of Storm Malik: electricity as cheap as chips
Electricity prices stooped as low as 0.1 kroner an hour during Storm Malik, Vindenergi Danmark confirmed to Dagbladet Ringkøbing-Skjern. But unfortunately the wind became so strong that the turbines were stopped out of safety concerns. By Monday, the price had returned to 1.37 kroner per hour.  
Denmark's Paralympic Winter Games team only has one member
Denmark's team for the  Paralympic Winter Games, which begins on March 4, will only have one member. Adam Nybo, 21, competes in sit-down slalom skiing. 
Two CBS lecturers who made Nazi comparison have resigned
The two Copenhagen Business School lecturers who compared corona passes to the need to carry a Jewish passport in 1930s Germany have resigned. Ole Bjerg and Rasmus Hougaard Nielsen both taught macroeconomics. 
Insurers confirm 4,000 claims in wake of Storm Malik
The country's two largest insurance companies, Tryg and Topdanmark, have confirmed they are processing 4,000 claims in relation to Storm Malik. The number is lower than what they were expecting at this stage.
Karen Hækkerup steps down from Unicef post
Former Danish minister Karen Hækkerup has stepped down as secretary general of the children's organisation Unicef Denmark after three years in the post. She will continue in the post until a replacement is found. Hækkerup held three posts in the cabinet of Helle Thorning-Schmidt between 2011 and 2014, including justice minister. 
Tauson shoots up to #34 after successful Australian Open
Clara Tauson has risen to number 34 in the world rankings following her exploits at the Australian Open where she knocked out the number seven seed Anett Kontaveit before losing in the third round to Danielle Collins, the eventual beaten finalist. Holger Rune, meanwhile, is number 97 in the men's rankings.