News
Sweden to drop all travel restrictions from Denmark
---
This article is more than 1 year old.
The move will be a huge relief for the thousands of people working in the border regions, according to the Swedes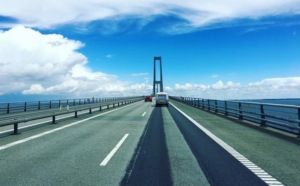 For over two years now, people living in Copenhagen but working in Malmö (and vice versa) have been forced to endure all sorts of measures when commuting to work. 
But all that will be a thing of the past from tomorrow onwards, as the Swedish government has axed all travel restrictions for travellers moving into the country from Denmark, the Nordics and the rest of the EU.
"For the people working in our border areas in the Nordics, this will represent a massive relief," Anna Hallberg, the Swedish foreign trade minister, told TT.
Hallberg said the Swedish health authority has estimated that the tough rules for travellers no longer serve a rational purpose. 
READ ALSO: All COVID-19 restrictions to be axed next week
A real annoyance
Sweden has followed Denmark's lead in terms of dropping corona restrictions in the country and opening up society again. 
Thousands of people in Denmark and Sweden commute every day across the border to work in Copenhagen and Scania.
Up until tomorrow, everyone passing through the Swedish border has had to produce a digital corona pass or something similar proving that they are vaccinated. Additionally, a COVID-19 test result from the past 72 hours has also been required.
Only transit travellers moving through Sweden between Bornholm and Zealand have been exempt.
The news comes with the winter break looming on the horizon – a time when many people from Denmark travel north to Sweden to hit the ski slopes. 
Individuals from outside the Nordics and EU are still banned from entering Sweden until at least March 31.