News
Danish cities among best in the world for mobility innovation
---
This article is more than 1 year old.
Copenhagen, Aarhus and Aalborg all given excellent scores on parking tech EasyPark's Smart City Mobility Index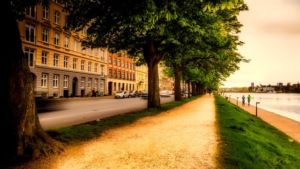 According to the 2022 Smart City Mobility Index compiled by parking tech solution EasyPark, three Danish cities are leading the way when it comes to mobility innovation.
Mobility innovation is the way a city strives to enable the easy, environmentally-friendly and resource-friendly movement of its populace.
Copenhagen was ranked top among cities with a population of between 600,000 and 3 million people, achieving a perfect score of 100.00.
The Danish capital finished ahead of Dortmund, Amsterdam, Zurich and Vienna, while Stockholm (12th), Helsinki (14), Gothenburg (16) and Oslo (17) were the other Nordic cities in the top 20. 
In the city category with populations from 50,000-600,000, Lund across the bridge in Sweden scored the highest marks, followed by Aalborg, Kortrijk, Aarhus and Rostock.
Other Nordic cities to rank in the top 20 there included Porvoo (9th), Espoo (14), Stavanger (15) Malmö (17) and Vantaa (20).
READ ALSO: Copenhagen ranked among top cities for being happy and healthy 
An example for others
Up in the city categories with populations above 3 million, Barcelona topped the list followed by Berlin, London, Rotterdam and Manchester.
The index focused on three main indicators: innovative parking solutions, overall traffic management systems and transport cleanliness – before factoring in the 2021 Cities of the Future Index.
"The aim of the study is to show the cities that are leading the way in implementing sustainable, forward-thinking and useful solutions to everyday mobility challenges," said Johan Birgersson, the CEO of EasyPark Group.
"By revealing the best places in the world for mobility innovation, we hope that other cities will look to the highest ranking cities and emulate their methods to make their cities even more liveable."