News
National Round-Up: Two men plead not guilty to murdering 22-year-old Aalborg woman
---
This article is more than 1 year old.
Elsewhere, Denmark's coastline is sinking at alarming speed – almost as fast Socialdemokratiet's approval rating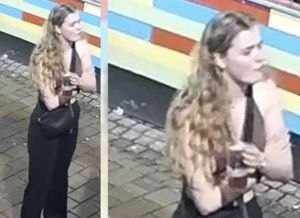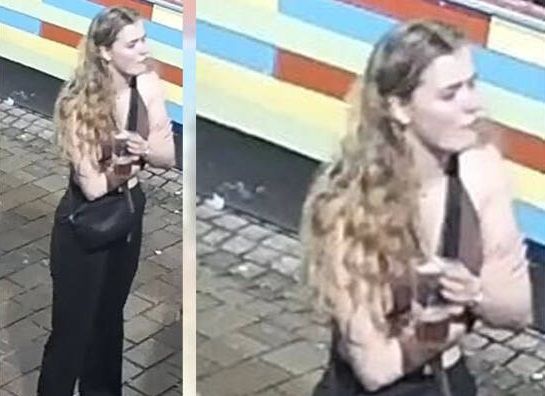 Two 36-year-old men from Vendsyssel today pleaded not guilty to the murder of Mia Skadhauge Stevn, a 22-year-old woman who remains missing after getting into a vehicle in the early hours of Sunday morning in Aalborg.
UPDATE: One of the men has been released, while the other will remain in custody for four weeks.
Confirmation of the vehicle's number plate dramatically led the police to the address of one of the suspects yesterday morning.
Searches have been carried out of the vehicle, the suspects' addresses, the Reno Nord recycling station in Aalborg, an area of forest in Hammer Bakker and the Dronninglund Recycling Site.
Some of the searches are ongoing.
Oliver presumed drowned
In related news, North Jutland Police has confirmed that it has viewed video footage of Oliver Ibæk Lund, a  21-year-old man missing in Aalborg since last Thursday, falling into water.
His mobile phone's records confirmed the device switched off shortly afterwards.
The police accordingly assume that a "very tragic accident" took place.
The search for Oliver will continue.
---
Ministerial merry-go-round propels Socialdemokratiet to new low
Socialdemokratiet's popularity has reached a new low, as it would only win 24 percent of the vote in an election today, according to a poll conducted by Voxmeter. The score, based on a survey of 1,024 representatively selected adults, is Socialdemokratiet's lowest rating since 2016.
Largest-yet offshore wind farm gets the green light
The Ministry of Climate has signed an agreement with global wind-energy giant German RWE to build Denmark's largest offshore wind farm to date. Thor Wind Farm in the North Sea will have a capacity of 1 GW and be able to supply energy to 1 million Danish households by 2027. This is German RWE's second investment in Danish wind, after the Rødsand 2 farm south of Lolland, and will help the company reach its goal of tripling its wind capacity by 2030.
Folketing relaxes work-from-home rules
Due to the pandemic-driven rise in the number of people working from home, Parliament has updated its rules. Employees can now use their own equipment, given it meets company requirements. If not, the employer must provide equipment. But the move triggered criticism from the trade union HK, with deputy chair Mads Samsing arguing that it will give employers the opportunity to offload office expenses onto employees. "Many HK members are not highly-paid and it can be expensive to set up a home office. We don't think this is fair," he said.
Report: Rising sea to wipe out over half of Denmark's dunes and marshes
A new report by engineering consultancy COWI and the University of Southern Denmark (SDU) on rising sea levels reveals that 76 of the country's 98 municipalities will be impacted. At least half of the salt marshes and dunes – breeding spots for rare birds, amphibians and plants – will disappear in the next 100 years. The scientists behind the report have called for a rewilding of some of the country's low-lying coastal agricultural land to create "beach meadows" that could save some of the at-risk species.
Not so green after all? Hybrid-car tax exemption under scrutiny
A proposal to re-evaluate tax exemptions on green cars which is backed by two of the government's coalition parties – Enhedslisten and the Socialistisk Folkeparti – has now gained the additional support of Radikale. The agreement to reduce tax on green cars, implemented in 2020, caused a spike in sales. However, a recent study of 1,300 Danish plug-in hybrid cars found they emit on average twice as much CO2 as the government limit for green cars allows. With Radikale calling for a rethink, the government is now the only of the original signatories not to support a revaluation.