News
Danish supermarket chain wants new age limit for alcohol sales
---
This article is more than 1 year old.
In a bid to crack down on the drinking culture among young people, Coop has called for a ban on alcohol sales to teens under the age of 18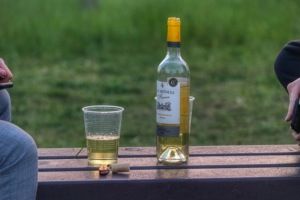 Denmark is a European leader in a number of areas … and not only in relation to happiness, climate and work-life balance. 
For years now the country has consistently led the statistics in terms of teenage drinking.
Figures from 2020 showed that 65 percent of 15-year-olds in Denmark drank alcohol every month – about twice the EU average.
Now Coop – which operates supermarkets SuperBrugsen, Kvickly, Dagli´Brugsen, Coop 365discount, Fakta and Irma – has called for change.
READ ALSO: Danish researchers crack non-alcoholic beer code
Sweet 16 to young
Coop wants to raise the national age limit for purchasing alcohol to 18. 
"The road to a changed alcohol culture among our youth requires efforts from all sides of society. In retail we can contribute by not selling alcohol to youngsters," said Coop executive vice president, Per Thau.
"A prerequisite for succeeding in doing so are clear and uniform rules. So we think that an age limit of 18 for all types of alcohol sold everywhere – shops, restaurants etc – is a reasonable solution."
Currently, the age limit is dependent on the alcohol percentage of the drink in question.
Danish law stipulates that you must be at least 18 to purchase drinks with an alcohol percentage above 16.5 percent (aside from in bars and restaurants) – but only 16 for anything lower than that.
Manufactures cynically target teens in Denmark with drinks possessing an alcohol content of around 16 percent.