News
Copenhagen airport to become Denmark's largest electric car charging station
---
This article is more than 1 year old.
Denmark's largest international airport will set up 1,350 new charging stations over the next ten years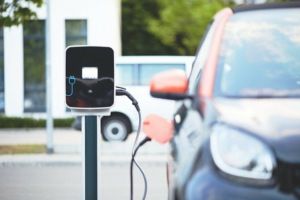 Copenhagen Airport has signed an agreement with the Jutland energy group EWII to set up 1,350 new electric car charging ports at the airport over the next 10 years.
Some of the airport's 14,000 parking spaces are already equipped with a charging station, but the move will extend that capacity. The first 195 will be set up during 2022.
"We are very pleased to have landed the agreement with EWII. They also work with heat, water, electricity and fiber, and they can therefore share knowledge in a number of areas that can benefit the sustainable development of the airport," said the airport's commercial director, Peter Krogsgaard.
The charging stations will service travellers, airport staff and the airport's own vehicles – some 40 percent of which are electric.
Part of an EU project
Copenhagen Airport is a key player in the EU project ALIGHT, which develops sustainable solutions for the aviation industry
The project both investigates the production of sustainable fuel and practical ways to implement sustainable energy sources in airport operations.
According to the Danish automobile industry's representative organisation De Danske Bilimportører, a total of 185,328 new passenger cars were sold in 2021 – some 65,000 of which were electric.
At the end of 2021, some 2,781,855 passenger cars were registered in Denmark, of which 144,498 were electric – a little over 5 percent.