News
Rubbish piling up over sanitation worker strike
---
This article is more than 1 year old.
City streets less clean at the moment due to rubbish workers stopping their work over displeasure with boss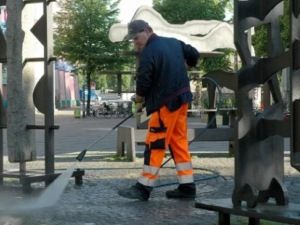 If you've noticed a build-up of trash at Nørreport Station and other such popular areas in the city centre in recent days, here's the reason.
Due to displeasure over an individual in a leadership position who reportedly treats his staff poorly, about 50 to 60 sanitation workers have gone on strike.
The workers in question keep the streets clean by clearing full rubbish bins and disposing of excess rubbish discarded about the streets at night, as well as maintaining the public toilets.
READ ALSO: Copenhagen's artificial island construction off to rocky start
Hoping for dialogue
The municipality had given the workers until this morning to return to work, but that has not happened.
"It is obvious that the city centre is not being cleaned. There are unclean toilets, street bins full to the brimful and unswept pavements," Rasmus Bredde, the head of the trash workers in the 3F union, told TV2 Lorry.
Bredde said he hoped the city and the disgruntled workers would enter into a dialogue to enable the workers to swiftly return to their jobs.