News
Danish companies listed among the world's most influential
---
This article is more than 1 year old.
Maersk, Ørsted and Too Good to Go all made Time Magazine's top 100 list in various categories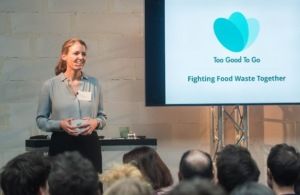 According to Time Magazine, three Danish companies are currently among the world's most influential.
Shipping giants Maersk and energy firm Ørsted were on the list last year, but the newcomer this year is food waste company Too Good to Go – which was listed in the Disruptors category.
"As much as a third of the world's food – accounting for up to 10 percent of global greenhouse emissions – is discarded every year, even as millions go hungry. Too Good To Go and CEO Mette Lykke aim to slash that number by enabling their 54 million app users in 17 countries to order unsold or soon-to-expire food from grocery stores and restaurants for a third of the usual cost," wrote Time. 
"The company's success – it has saved 124 million meals from landfills since 2016, and revenue jumped 87 percent to 73.6 million dollars last year – also underscores the struggle many people face to afford basic necessities." 
READ ALSO: Danish food waste prevention app looks to US market
Among titans and leaders
Meanwhile, Maersk was among the companies named in the Titans category for its green shipping efforts and Ørsted took plaudits for harnessing wind energy in the Leaders category.
The other two categories were Innovators and Pioneers.