News
Tackling high inflation in Denmark: Why a Volvo 850 is a better option than a DMC DeLorean
---
This article is more than 1 year old.
Yes, there are similarities between Denmark's situation and the plot of 'Back to the Future'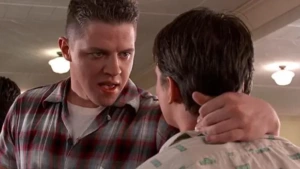 It's hard to believe that Denmark was a hotbed of stagflation in the 1970s and 80s.
Like most countries hit by economic woes, it was OPEC's surprise decision to limit their members' supply of oil in 1973 that started the rot.
And then for the next 15-odd years, Danish governments, mostly unsuccessfully, employed short-term policies to address the high levels of unemployment, personal and government debt, and inflation.
Denmark's healthier economy in recent times owes much to more successful longer-term policies implemented in the 1980s and 90s.
Similar journey to Marty McFly's
But today Denmark can turn the clock back to May 1985, which is ironically the same year that Marty McFly travelled three decades back in time from in 'Back to the Future'.
Denmark's Biff, like every other country in Europe right now, is Vladimir Putin and the effect his War in Ukraine has had on fuel and food costs, which had already been rocketing due to the pandemic.
Inflation for March was 5.4 percent – the highest rate since May 1985 – up from 4.8 percent in February, according to Danmarks Statistik. 
Denmark, back then, favoured a Volvo 850 over a DMC DeLorean and took the long road to recovery, but it's hard to see an easy way out right now.
Consumer prices up 8.1 percent in one year
Inflation isn't the only economic indicator off the dial right now.
Since March 2021, total consumer prices have risen by 8.1 percent – the highest annual increase in the consumer price index since January 1983.
Fuel is the biggest culprit. Both electricity and gas prices have risen considerably, resulting in the cost of transport rising by 10.2 percent (compared to a 7.8 percent increase in February).
There have also been increases in the cost of housing and utilities (up from 6.7 to 7.0 percent), and restaurants & hotels (up from 4.7 to 5.8 percent).
Overall, electricity and gas prices have risen by 44.6 and 82.6 percent over the last 12 months.