Sponsored content
Developing your contacts, skills and self-belief whilst learning from the best at CBS
---
This article is more than 1 year old.
The Full-Time MBA and Executive MBA programmes offered by Copenhagen Business School are guaranteed to strengthen your career aspirations in the booming Danish business market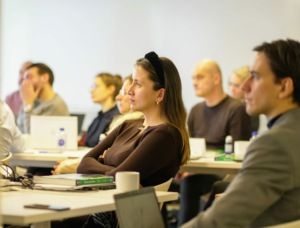 Erhvervsstyrelsen, the Danish Business Authority, has identified a high number of companies and research environments that are performing at the top of their fields, creating a respected innovation ecosystem across Denmark.
This innovative realm is attracting both local and international talent with cutting-edge skillsets.
Since today's business world is undeniably fast-paced, professionals aiming to build a career in these clusters should find themselves considering the value of the CBS MBA Programmes.
An amazing journey
Lizelle Van Schouwenburg, a Full-Time MBA alumnus who relocated from South Africa with her family, holds the impressive position of VP of Business Performance and Strategy at Zero North – an innovative startup company owned by Maersk Tankers that is changing the shipping industry through digitalisation.
"For me, one part of the MBA experience was about pulling together my disparate experience," recalls Lizelle.
"The other thing I was looking for was the opportunity to develop myself: to look at where I was and the experience I'd gained, and then, with the help of the MBA, see where I wanted to position myself next. I always knew I would stay closely related to finance."
Prior to her MBA, Lizelle's husband had completed the same programme, so she felt confident it was the best next step for her, as it "had done good things for his career".
For Lizelle, the MBA journey wasn't "about a complete change of career, but more about taking the time to stop and reassess: an amazing journey of education, but also relocation".
Developing your skills
A unique element of the MBA Programmes are the Concentrations (see factbox), which push participants to develop their skillsets and personalise their MBA experience.
Participants choose from one of four: Digitalisation, Entrepreneurship, Finance, and Governance & Sustainability.
The Concentrations are led by experts with the aim of rapidly evolving the participants' skillsets and organisations, while diverse roles and industries create an enriching atmosphere and valuable networking environment.
Sought-after internships
Exclusive to the Full-Time MBA, participants are given the option to finish off the latter part of their year with an Internship Project that provides them with commercial insight and perspective.
It's an introduction to cutting-edge research and techniques and, of course, there's the possibility of securing a contract with the company.
Due to the business school's excellent relationship with local companies, there are more internship opportunities than participants seeking to fill the mutually beneficial roles.
Hosting companies include Ørsted, Mærsk, Deloitte, Danske Bank and Pandora – among others.
Becoming indispensable
Kelsey Frandsen, a Corporate Sustainability Specialist at Pandora, first worked for the jewellery giant as an intern – connected by an alumnus of the Full-Time MBA, and she proved to be "invaluable". Her application of the knowledge gained from the Governance & Sustainability Concentration quickly made her an indispensable asset.
"Sustainability is increasingly becoming a strategic business function. It is embedded throughout the business, so I really enjoy working cross-functionally with finance, procurement, retail, marketing and every other part of the business," she reveals.
"Coming out of the MBA, you establish a foundation for understanding all aspects of the business, and it is fun to put these skills to the test and speak the language of each domain," she reveals.
Learning from the best
Kelsey shines a light on the valuable connections made through the MBA experience – not least with the head of the Governance and Sustainability Concentration, Professor Andreas Rasche, who is an Associate Dean.
"I quite enjoyed Andreas Rasche's courses because he is knowledgeable about the trends and regulatory environment in the field of ESG. He's a great contact to have when you want to remain knowledgeable about what is coming down the pipeline," she says.
Andreas hosts events on corporate sustainability with a focus on ESG, governance and sustainable finance. Due to his level of expertise, he is regularly consulted by Danish businesses.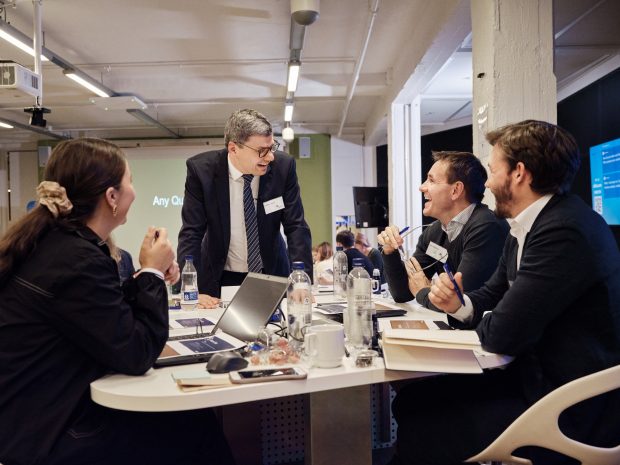 Invaluable networking
The MBA Programmes network is the largest network of its kind in Scandinavia, spanning more than 80 nationalities and in excess of 1,600 alumni drawn from a wide range of industries.
The society meets regularly to keep up-to-date with business developments, to expand the network, and to simply bring alumni together.
The next Full-Time and Executive MBA intakes are in the fall of 2022.