News
Copenhagen closes in on significant speed limit reduction
---
This article is more than 1 year old.
Speeds to be reduced to as low as 30km/h in parts of the city in a bid to encourage public transport use and reduce CO2 emissions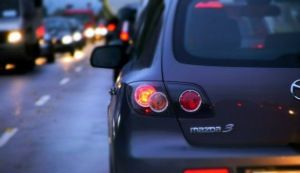 Local politicians in Copenhagen are looking to take considerable steps to reduce the number of cars in the city. 
The City's Technical and Environmental Administration has proposed to reduce speed limits down to 40km/h in great swaths of the capital and as low as 30km/h in the city centre.
"By reducing the speed by 10km/h in Copenhagen, it is expected to make it less attractive to take the car due to longer transport times," the administration wrote.
READ ALSO: Traffic noise increases the risk of dementia
Vote on May 30
The new speed limit changes will impact a huge area of the city, ranging from Brønshøj, Valby and Vanløse to Amager, Østerbro and Nørrebro. 
Check out the map below to see how low speed limits will drop in your neighbourhood – areas in green are projected to be 30km/h zones, while the blue denotes 40km/h zones.
The new speed limits will also help reduce CO2 emissions in the city, according to the administration.
The city's Technical and Environmental Committee will vote on the proposal on May 30.