News
Can your kids swim, cycle and walk? Then they must give it a TRI!
---
This article is more than 1 year old.
A group of mainly internationals are organising a triathlon for children aged 8-17 in Charlottenlund on June 18. The cut-off date to register for the inaugural 'Øresund Tri – The Next Generation' is June 15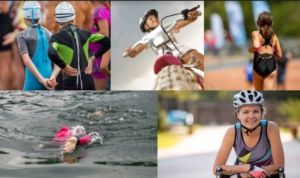 All around Denmark hundreds of people are getting their lycra and swimming goggles out of storage in time for the masses of sporting events planned over the summer: cycling, swimming, running … you name it, there is something to suit everyone's taste (and ability!).  
For those who'd like to try a bit of everything, the Ironman and triathlon events have become increasingly popular in recent years.
But what about the children and teenagers who would like to try their hand at a multi-discipline event?
The Next Generation of triathletes
Unfortunately for them, there hasn't been much around or, more precisely, simply nothing! 
This is exactly what inspired British citizen Kate Fletcher to begin thinking about organising a children's Tri. She began by talking about the idea to her friend and swimming teacher, Sue Allingham, and together they were soon making more concrete plans.
It wasn't long before a Dane, Bettina Honoré from Gentofte Swimming Club, and a US native, Nicklaus De Witt from Skovshoved Tri Club, came onboard.
Bettina has a history of organising sporting events at GSK, so it was natural that she took the role as project leader, and last, but by no means least, Erika Soeder from the US joined the team to provide a professional touch to the event's graphics.
And so Øresund Tri – The Next Generation was born!
Encouraging an active life!
The event will be held at Skovshoved Harbour North in Charlottenlund, just north of Copenhagen but still in the Capital Region, on June 18 this year and will primarily be for 8 to 17-year-olds.
There will also be mixed-relays for families and friends of ages 8-99. The cut-off point to register is June 15, so click on this link today and get involved!
Kate moved to Denmark with her husband's job in 2011 and has been competing in tri events herself over the last few years. Kate and her husband have two young boys. 
"We all know that playing sports is not only good for children's bodies, but good for their minds too," she explains.
"And our whole team is passionate about nurturing kids' mental and physical well-being. The community – kids in particular – should be encouraged to be active for life! For most kids, some of their favourite things to do are swim, bike and run – so participating in a triathlon is a natural choice. Anyone who can swim, ride a bike and run (or walk) is encouraged to come out and give it a TRI!!!"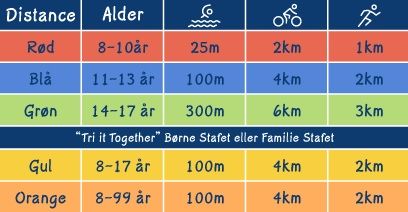 Child and environmentally friendly
A lot of thought has gone into making the event as child-friendly as possible.
"We have consciously made the distances short to introduce young athletes to multisport and create an environment of friendly competition, where everyone is encouraged to participate," explained Kate.
"Athletes will first complete the swim course in the protected waters of Skovshoved Harbour's kayak polo basin, then bike along Kystvejen toward the monument of Knud Rasmussen, and finish with a run along the pier of Skovshoved Harbour. Bettina has been invaluable in getting the permission to use Skovshoved Harbour for the event."
And the event is also respectful of Denmark's excellent green credentials.
"We are also committed to minimising our impact on the planet and are working hard to fulfill many of the sustainability best practices set forth by Triathlon Danmark and the sport's governing body, World Triathlon," continued Kate.
"Even though our event is small in comparison to an internationally recognised competition, we can all do our part to protect the planet and help make Mother Nature fitter for future generations."
Even the police are onboard
All in all, something that started as a passing thought in Kate's mind has morphed into a major sporting event.
In fact, it's already so big that the police will be assisting with blocking off necessary roads for the event.
Who knows: this could turn out to be an annual event in the Danish sporting calendar!