News
After a rough few years, air travel on the upswing
---
This article is more than 1 year old.
With more passengers making flying to and from Copenhagen than in years, airport management is hurrying to get ready for the summer travel season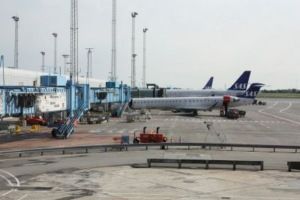 In May, more than 2 million travellers passed through Copenhagen Airport, making it the busiest month for travel since the COVID-19 pandemic began.
May 29, with more than 85,000 air travellers, was the busiest single day for travel since the pandemic wreaked havoc on the aviation industry.
"With such a busy spring, we can see that the Danes and southern Swedes have really gone on the wings again, so we are now looking into a really busy summer," said Peter Krogsgaard, the commercial director at Copenhagen Airport.
Foreign travellers returning slowly
Joined by travellers from the south of Sweden, Danes are travelling "like never before", according to Krogsgaard. However, the number of other foreign travellers passing through Copenhagen Airport is yet to bounce back to pre-pandemic levels.
In particular, the number of foreign travellers embarking on longer routes offered between Denmark and Asia has been slow to rise. In contrast, the number of routes and travellers to and from North America is growing.
Be prepared for longer waiting times this summer
Across Europe, the travel surge is putting pressure on European airports still reeling from pandemic-related cuts and hiring freezes. This could mean longer waiting times and more delays – this was especially the case last month in Copenhagen around the two bank holiday weekends.  
Now, Copenhagen Airport is racing to meet the rising demand.
"We expect all 330 new employees in security to be fully trained and ready to get the Danes off to a good start when the holiday season starts at the end of June," said Krogsgaard.