News
C'est Magnifique! Denmark ready for Le Tour
---
This article is more than 1 year old.
The coming week promises to be epic as the toughest race on the planet pedals to the world capital of cycling
When looking through the history of the Tour de France, the race has provided many exciting moments over the years.
Giants of cycling collide
But this year's edition, the 109th in history, will offer a flavour different to all its predecessors.
From July 1-3, it will be in Denmark for the first time ever!
Not only that, but the stars of cycling will align as the toughest cycling race on the planet kicks off weeks of gruelling competition in Copenhagen, the best city in the world to ride a bicycle (see pages 8-9).
With its three stages, Denmark becomes the tenth overseas host in the history of the race to stage the opening – a development that took years to achieve, which was nearly derailed by a pandemic (see pages 6-7).
A fairytale in Copenhagen
The Grand Depart – the first stage – will be a pivotal 13 km time trial in Copenhagen as the riders face a fierce battle to win the very first yellow jersey of the race and put precious seconds between themselves and their competitors.
The opening stage will see the riders blast through famous streets and sights of the capital – Holmens Kanal, Bredgade, Amalienborg Palace, Langelinie, Churchill Park, Østerbrogade and Trianglen, to mention a few on the map (see pages 10-11).
Indeed, there will be a fairytale element about it when the riders zip past the Little Mermaid and finish off with everything they have left in the tank on HC Andersens Boulevard.
And there will be no time for the riders to rest on their laurels as the next stage presents the daunting challenge of the Great Belt Bridge, where brutal cross winds threaten to blow the 176-man field to smithereens.
Best riders in the world
There will never be a better chance to see the best cyclists battle for glory on the roads of Denmark.
Primoz Roglic, Geraint Thomas, Egan Bernal, Adam Yates and, of course, Tadej Pogacar – winner of the two last editions – will be on display.
But Denmark has a shot of glory too, with young gun Jonas Vingegaard a third favourite to win this year following his impressive second-place finish in 2021.
In fact, never before will so many Danes line up to take part in a Tour de France.
Red and white … and yellow
And with the country fostering legends like Rolf Sørensen, Michael Rasmussen, Bo Hamburger, Jesper Skibby and 1996 winner Bjarne Riis, the cycling-crazy public will undoubtedly be out in force throughout the country to embrace the epic race.
On top of that, thousands of fans will descend upon Denmark from all over Europe and beyond to take part in the festivities.
Meanwhile, others are already here and are oiled-up and ready for the fun to begin (pages 14-17).
Even if you're not into cycling, get yourself out there and find your way to one of the many events taking place … or find a vantage point to take in a "once in a lifetime experience", as the legendary Michael Rasmussen describes it in an interview with CPH POST (pages 18-19).
So see you out there. And remember to wear yellow … or polka dots!
Until there, here are some events associated with the race:
---
Tivoli Team Presentation
June 29, 16:00-20:10; Tivoli, Vesterbrogade 3, Cph V; join waiting list for entry to Tivoli; letourcph.dk
The team presentation will kick-start the Tour de France week in Denmark, giving fans the opportunity to get up close-up with the 22 teams' riders. There will be music and entertainment at Tivoli, and at 17:45 the teams will drive a 1.5 km closed route from Lille Langebro past Rådhuspladsen onto Tivoli, where from 18:30 they will be presented one by one on a stage. The whole affair will be broadcast on big screens located around Copenhagen. Entrance into Tivoli is ticketed and currently sold out, but you can sign up to the waiting list online.

FestiVélo
July 1 & 2, open Fri 12:00-22:00 & Sat 09:00-22:00; Fælledparken, Cph K; free adm
Over the first two days of the Tour de France, FestiVélo will celebrate both the cycling elite and the country's everyday cycling heroes. Watch the race's start on the city's largest big screen, see BMX athletes trick, ride and jump, and enjoy a whole host of other activities designed for both children and adults. There will also be live music, food trucks and beer from some of the best local breweries. Its site is located between Øster Allé, Fælledsøen and Café-Pavillonen.
CPH Cargo Bike Race
July 2, 14:00; Edel Sauntes Allé, Fælledparken, Cph K
Attend this event as a spectator or an athlete! The Copenhagen Cargo Bike Race will be part of the Tour de France celebration at FestiVélo, offering four-person relay teams the opportunity to race around the Fælledparken pond. It's all about pedalling power, so don't try and sneak your electric cargo bike onto the starting line! Entry into the race is 300 kroner and should be completed online in advance of the race. Participants will receive a commemorative t-shirt, but otherwise just sit back and enjoy the spectacle.
CPH Cargobike Day & Tour
June 30, 10:00 -22:00; Israels Plads, Cph K; tickets: free adm; letourcph.dk
The Copenhagen Bike Festival, which will take place in early September, is putting on this warm-up event to celebrate the Tour de France's arrival in Denmark, as well as shed light on the role of cargo bikes in the capital's cycling culture and green energy transition. See and try a wide range of cargo bikes, learn how cargo bikes can make your daily life easier, and follow a cargo bike-led tour of the city. Later, enjoy food and drinks, as well as music from Det Nye Jazzorkester. Participation is free, but organisers ask that participants register online in advance.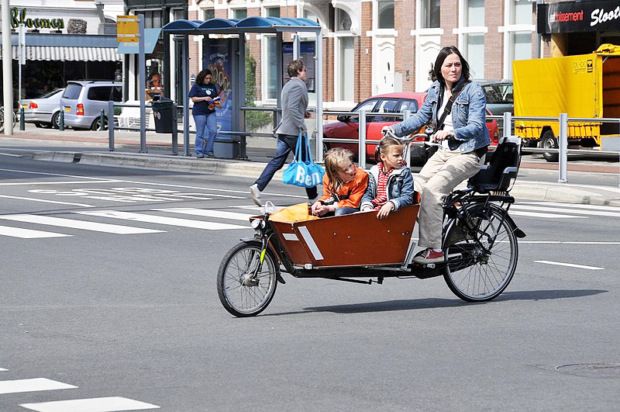 Friday Vibes
July 1, 16:00-21:00; Flindt & Ørsted, Nørre Farimagsgade 6, Cph K
Enjoy soul, funk, boogie and exotic music on Friday night at Flindt & Ørsted. In this special edition of the weekly event, dance, sip a drink and enjoy the fresh vinyl sounds of DJs Boef1 & JSPR as professional cyclists zip by in the first stage of the Tour de France. The cafe has ample outside dining and is family and dog-friendly, so bring the whole crew!
Compiled by Jared Paolino