News
Business Round-Up: Lego comes back on top as most valuable brand
---
According to Brand Finance Lego is the most valued Danish brand of 2022 and outgrown Maersk in value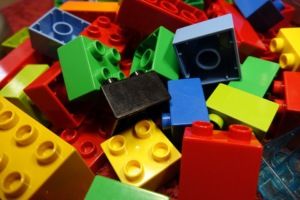 Lego, at 38.7 billion kroner, is now the most valuable Danish brand, according to Brand Finance. Up 13 percent from 2022, the iconic toy company has surpassed the shipping company Maersk, which is currently valued at 31.1 billion kroner.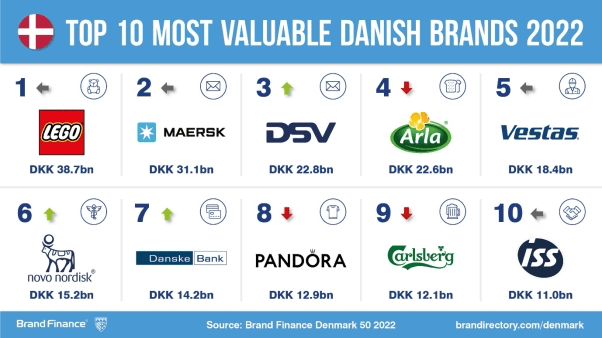 Every year, Brand Finance puts 5,000 of the world's biggest names to the test, publishing around 100 reports ranking brands across all sectors and countries. According to these reports, the last two years have been busy for Lego, as the company has attempted to meet high demand for its products by creating new and immersive experiences. In 2021, Lego opened 165 new stores.
The Brand Finance report also revealed that Denmark has been ranked 18th on the 2022 Global Soft Power Index – three spots lower than in 2021. This drop in the ranking does not necessarily indicate that Denmark and Danish brands are less favourably viewed, but that other countries have improved, especially in regards to recovering from the pandemic.
---
Denmark criticised for lack of inflationary aid
According to Danmarks Statistik, prices were 7.4 percent higher in May than a year earlier, but Denmark has spent less than neighbouring European countries, including Germany and Sweden, on compensating citizens for these price increases. SF has criticised Denmark's lack of support as "unacceptable".
Peter Højland steps down as chair of Wonderful Copenhagen
Jens Krammer Mikkelsen, the former mayor of Copenhagen (1989-2004), has replaced Peter Højland as chair of Wonderful Copenhagen, the Danish tourism organisation. According to the organisation, many projects are planned for the upcoming year and Mikkelsen's previous experience in Copenhagen makes him a great fit for the position.
Danfoss under investigation for violation of sanctions
The Danish multinational Danfoss has been put under investigation for possible violations of EU sanctions against Russia. In May, it was announced that Danfoss, along with its Russian subsidiary AO Ridan, was selling and delivering products to the Russian navy and army. By doing so, the company may have violated the dual-use rules regarding a product's use for both military and civilian purposes. Danfoss has stated that it took the risk assessments necessary for the arrangement, but it cannot confirm that AO Ridan took the same procedures.
Jyske Bank takes over Danish sector of Handelsbanken
Several banks, including Spar Nord and Vestjysk Bank, put their names forward as potential buyers of the Danish sector of Handelsbanken, but it was Jyske Bank who eventually came away as the purchaser. Jyske Bank hopes that the takeover will allow its output and results to increase by 10 percent in 2024.
Financial and criminal background checks for potential football club buyers
If an individual wants to buy a large percentage of a Danish football club, they now have to undergo financial and criminal background checks. These rules were announced by Divisionsforeningen, the Danish league association, on Monday and will mean that any potential buyers failing to meet the league's standards will be disqualified from becoming an owner.
Agreement made to decrease millions of debt
Political parties spanning the divide – Socialdemokratiet, SF, Radikale, Venstre, Konservative, Liberal Alliance and Alternativet – have reached an agreement to reduce the amount of debt resulting from tax and police fines. Approximately 20 percent of Danes have public debt and, as of 2021, this totalled 124 billion kroner. In order to reduce this amount, the agreement will deduct the debt from the income of some who have not yet paid their debt. Enhedslisten has challenged the decision, saying that it is wrong to take money from those who may already be in a vulnerable economic position.
Study claims that inflation has made us more aware of food waste
Too Good to Go – an app that helps restaurants and supermarkets to sell products near their expiry date – has conducted a survey in which 46 percent of participants said they would reduce their food waste within the next few months. Heidi Boye, one of the managers at Too Good to Go, believes consumers who have used the app will now attempt to get more of their money's worth when buying groceries.
C25-index experiences seventh largest fall ever
2022 has not been an easy year for the C25-index – the top-tier stock market index of the 25 most traded stocks on the Copenhagen Stock Exchange – which has just experienced its seventh largest fall ever. The fall is reportedly a result of rising interest rates thanks to the American Federal Reserve. Rockwool and GN Store Nord are the hardest hit stocks, with investors losing around 130 billion kroner.
One out of every three Danes have postponed payment through online shopping
A Forbrugerrådet Tænk survey involving 3,045 people in Denmark has shown that around 30 percent of the country's consumers have postponed their online payments within the last three years. This commonly involves buyers who are already facing financial difficulties and are unable to pay upfront. Anja Philip, the chair of Forbrugerrådet Tænk, strongly advises against postponing payments. Others have suggested implementing a 48-hour cancellation window to allow consumers to reflect on a decision to postpone, which will hopefully minimise this method of payment in the future.