General
Alchemy at work! Copenhagen restaurant named best in Europe once again
---
This article is more than 1 year old.
The Opinionated About Dining survey has once again crowned Alchemist as number one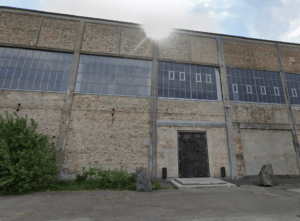 For the second year in a row, the Copenhagen-based eatery Alchemist has been named the top restaurant in Europe by well-known dining survey Opinionated About Dining (OAD). This is the most recent in a series of accomplishments for Alchemist, having been the first Danish restaurant ever to top the OAD list last year.
Merging gastronomy with art
Perhaps the key to its success, Alchemist challenges the conventional definition of a restaurant through its holistic cuisine.
"Getting the award again this year proves that our ambition to constantly develop the restaurant has borne fruit," said head chef and co-owner Rasmus Munk. 
"It also shows that it is possible to merge the worlds of gastronomy and art, without compromising on either of them."
50-course meals, four to six hours long
In this spirit, customers can enjoy a four-to-six-hour experience in Alchemist's diverse array of rooms, complete with thematic art installations. Meals are 50 courses long, with some dishes carrying strong political and environmental messaging.
Over 6,000 people participated in the OAD survey to get Alchemist to the top of the best European restaurants list both years. This speaks volumes for Musk's culinary and artistic abilities, according to Steven Plotnicki, founder of the OAD list.
"It is an amazing accomplishment for someone who is only 30 years old," he said. "Diners are lucky they will be able to enjoy Rasmus [Musk]'s cooking for decades."
Also making the top ten were Danish duo Geranium and Kadeau Bornholm, which placed eighth and ninth, while Noma ranked 18th.