News
Country's first LGTB+ crisis centre opening today
---
The centre will provide assistance to LGTB+ people in violent relationships; according to a recent study, LGTB+ people are more likely to experience partner violence than heterosexual men and women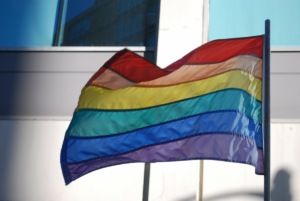 The country's first crisis centre for LGTB+ people exposed to domestic violence will open today. The Tårnbyhus LGBT + Crisis Centre will be inaugurated in Kastrup at 11.00.
Trine Bramsen, Minister for Gender Equality, will be present.
"A crisis centre is needed for this target group because studies show that LGBT+ people who have been exposed to violence in close relationships seek help to a much lesser extent than others," said Forenede Care, the company behind the centre, in a press release.
More likely to experience violence, less likely to seek help
According to a study commissioned by the Ministry of Gender Equality, there is a significantly increased risk of being exposed to partner violence among LGBT+ people.
Gay men, for example, are 2.5 times more likely to experience partner violence than heterosexual men, and bisexual women are over 1.7 times more likely to experience than than heterosexual women.
Furthermore, according to the study, LGBT + people experience unique challenges when leaving violent relationships. Gender stereotypes, for example, may make it difficult to acknowledge partner violence, and many LGTB+ people are hesitant to seek help because they feel their problems will not be understood.
Lack of specialized care and support for LGTB+ people
Currently, a special right to temporary anonymous residence and crisis help exists only for women exposed to partner violence, according to section 109 of the 2018 Consolidation Act on Social Services.
LGBT Danmark, which has collaborated with Forenede Care to open the centre, has said this law is outdated and overlooks the many male and nonbinary people exposed to violence.
The organization hopes the new centre in Kastrup will increase the access that LGBT + people in partner violent situations have to qualified crisis help, as well as ensure fewer people remain in violent situations without seeking help.