Local
How embracing a cycling lifestyle is good for the body, mind and environment
---
Across the Greater Copenhagen Region, five colourful bicycles have magically appeared. They hold the key to a world of unparalleled potential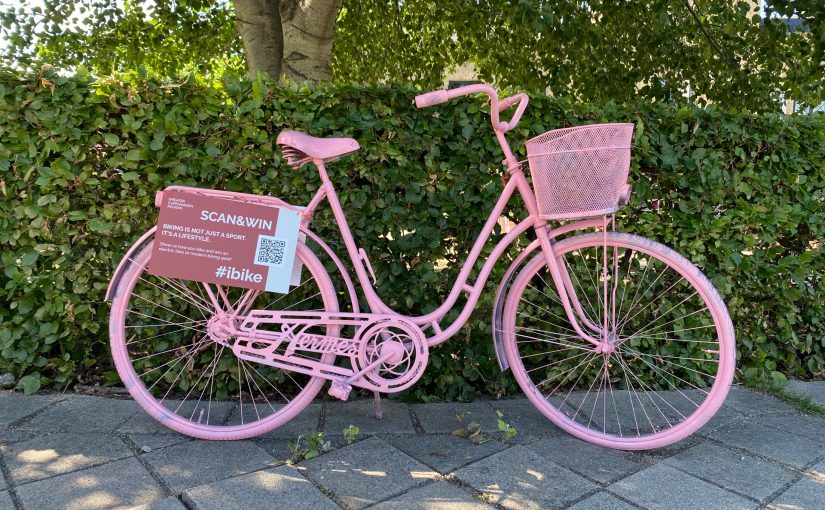 There's something magical about cycling in Copenhagen. Traversing snake-shaped cycle bridges past fairy-tale towers and palaces with a heavy HC Andersen presence, for many new arrivals, it's like they've returned to their childhood, embracing a cycling nostalgia propagated by the likes of 'The Goonies', 'ET' and 'Stranger Things'.
So maybe that's the vibe Copenhagen Capacity and Invest in Skåne, had in mind when they deposited five colourful bicycles – think Willy Wonka's five golden tickets – at locations on either side of the Øresund across the Greater Copenhagen Region. 
It's part of its #ibike campaign to promote cycling culture in the Greater Copenhagen Region, a hotbed for leading biking solution brands and sustainable innovation, which is co-hosting the greatest race in the world, the Tour de France, for the first time in history.
But as the slogan reminds us, the race will leave these shores on the evening of July 3, but its imprint hopefully won't: "Biking is not just a sport. It's a lifestyle."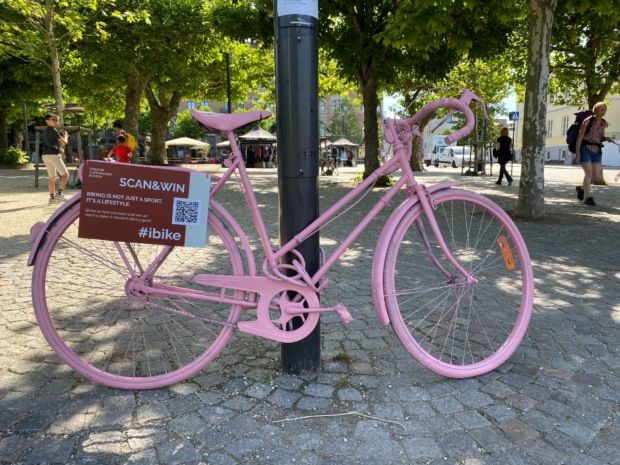 Like Willy Wonka's wrappers, but bicycles
Deposited at five locations across the region – in Roskilde, in central Copenhagen, in the confines of Malmö Pride, at Gullbrannafestivalen in Halmstad and on the streets of Lund – curious passers-by will be drawn to the colourful bikes to find out more.
By scanning the QR code, they will open up a wardrobe's door to a whole world of wonderful cycling culture tidbits, underlining why a lifestyle spent in the saddle is the most environmentally-friendly one we can choose.
And yes, there's a chance to enter the Wonka Factory. Anyone who uploads a biking-related photo, complete with caption, will have the chance to win some cycling equipment – not least, an electric bike is up for grabs.
With sponsors such as MATE, PåHoj, Hövding and IAMRUNBOX onboard, the prize list is a long one.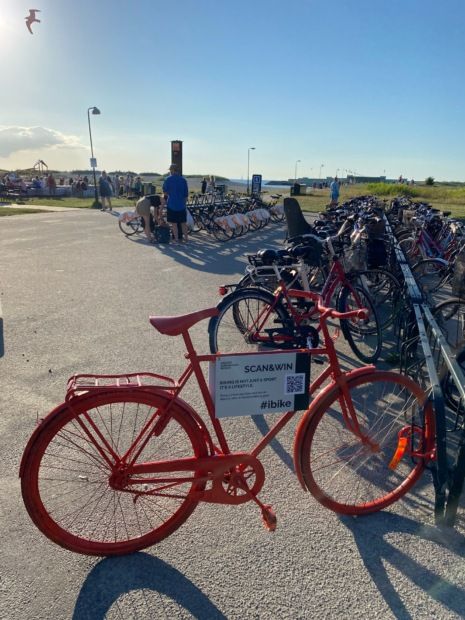 In the region's DNA
Biking in the Greater Copenhagen Region is an integral part of the daily life of its people. Bike journeys account for more than 30 percent of all trips in the region, so it's no surprise that  Copenhagen and Malmö are ranked among the best biking cities in the world. 
Enabling a thriving biking culture through reliable and vast infrastructure is healthy for the individual and the environment, and Sweden and Denmark are proof of that as they often score high in sustainability and citizen well-being.
Michael Lillelund, the Head of Brand at MATE, is in no doubt about the powerful effect a cycling public has on society.
"Danish biking culture is at the core of why we are one of the happiest nations in the world," he enthuses. "Biking engages your heart and mind with your surroundings, taking in the beauty of every day and the joy of expressing yourself on a bike that compliments your style and needs."
Connect with the campaign here.