News
Seven year in the making: The Tour de France stars are finally here
---
This article is more than 1 year old.
Grand welcome for cyclists at Tivoli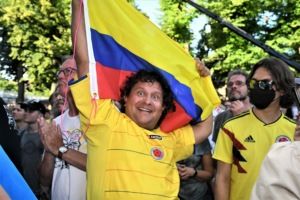 Denmark's journey towards hosting the Grand Depart of the Tour de France began seven years ago in November 2015 when news first broke of the bid. Within eight months an official bid was proposed by the government and then city mayor Frank Jensen.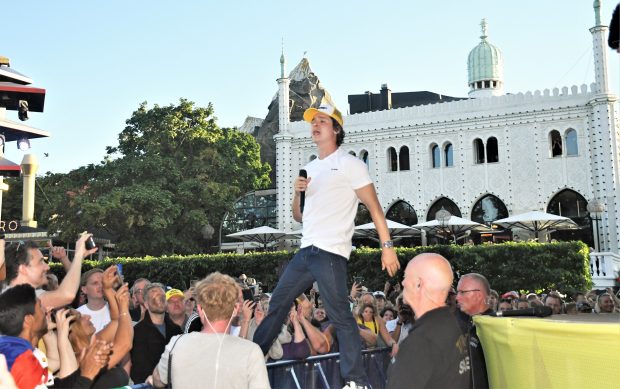 So maybe it was meant to be that Lucas Graham played their classic song '7 Years' at the official Grand Depart ceremony held at Tivoli yesterday (above), where all the cyclists in the race were presented on stage. 
After all, the lyrics include the lines: "Go make yourself some friends or you'll be lonely." On the evidence of yesterday, Copenhagen has made lots of new friends!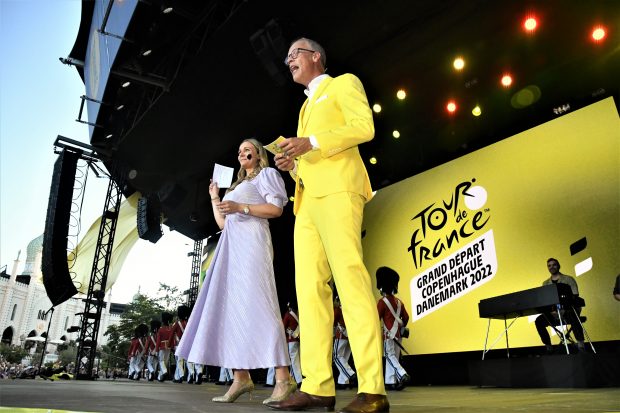 Mini tour of Copenhagen ends in Tivoli
In total, 22 teams, encompassing most of the 176 riders taking part in the race, first cycled a mini route through central Copenhagen.
First they crossed the recently opened pedestrian bridge Lille Langebro, before heading down Vester Voldgade.
Then they turned left at Rådhuspladsen, the City Hall Square where the idea of hosting the Tour de France started to germinate seven years ago: "Pushing each other to the limits, we were learning quicker."
And finally they reached Tivoli to be presented on stage to thousands of adoring fans.
The stars are presented
The biggest cheer of the afternoon was reserved for Danish cyclist Jonas Vingegaard, the Jumbo-Visma rider who upset the form book to finish second in last year's race.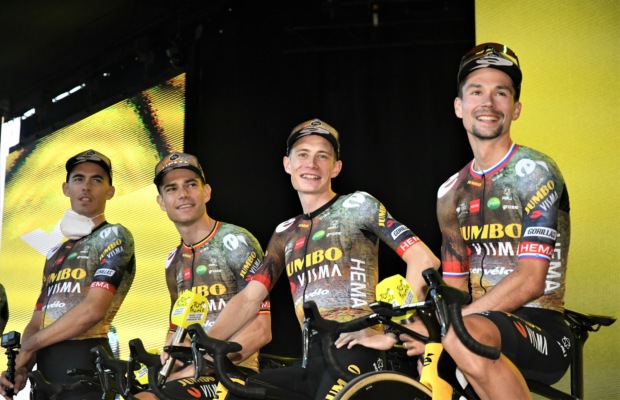 The crowd chanted his name like he was a star footballer, and Vingegaard (centre right) responded with: "It's very emotional. I want to say thanks to everyone and what a warm welcome."
Joining him on stage was his co-captain, the Slovenian rider Primož Roglič (right), who had to withdraw early from last year's race.
Since then Vingegaard has been made his equal, meaning the team will have to work twice as hard to support both their winning bids.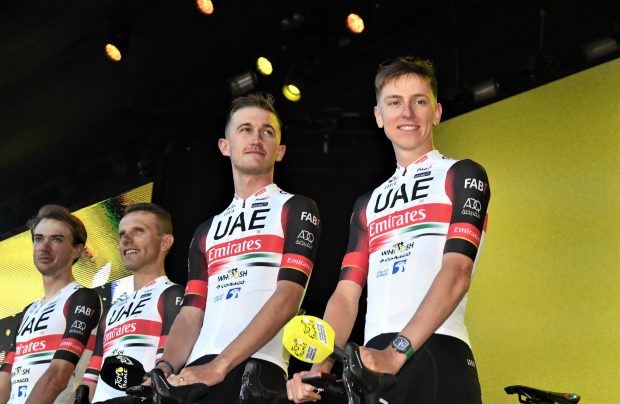 They will be hard-pushed to topple Roglič's compatriot Tadej Pogačar (right) from his throne, though.
Pogačar is an odds-on favourite to make it three in a row come July 24 in Paris.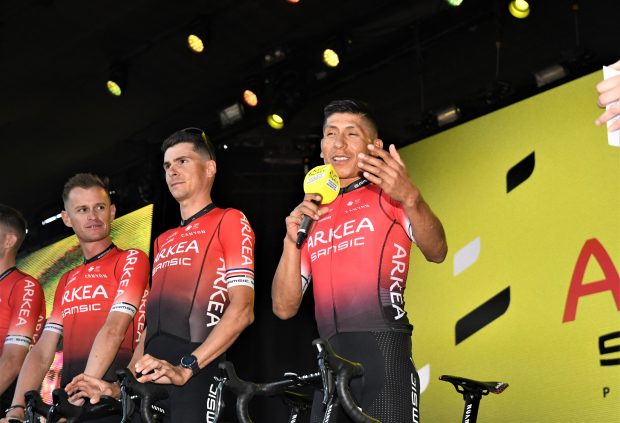 Also at the presentation was 2019 winner Egan Bernal (right), the popular Colombian cyclist.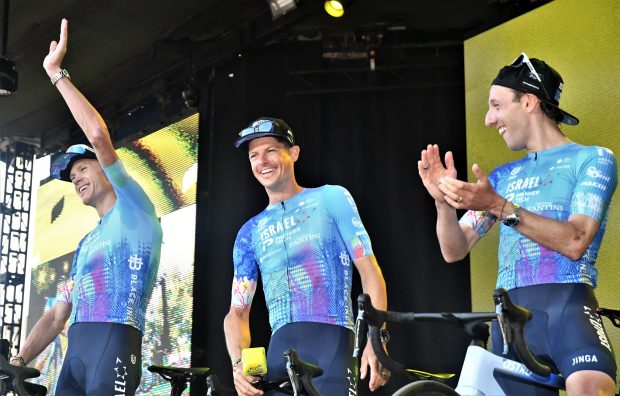 While Danish old master Jakob Fuglsang (centre), most probably making his first and final appearance in the race on home soil, did not waste the opportunity for eloquence, telling the crowd: "I'm super proud to be here. And proud to show my teammates and the other riders what wonderful people are here in Denmark."
Tomorrow at 16:00, it's race time, as the Tour de France begins in Denmark!