News
Denmark becomes first country in the world to ban lead ammunition
---
This article is more than 1 year old.
From April 1 2024 hunters will no longer be able to use lead ammunition as it poses as a health risk if consumed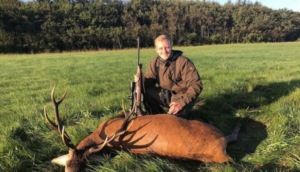 From 1 April 2024 it will become illegal for hunters to shoot with lead ammunition in Denmark.
This decision has been made by Miljøstyrelsen, as lead ammunition has commonly been used to shoot larger wild animals, such as red deer, and this ban will remove the risk of finding lead when eating these gamey meats – which can lead to lead poisoning.
A health threat
Every year, up to 2,000 kg of lead is left over by hunters in nature, and if this is consumed by other animals, such as birds, this can pose a threat to their health.
The use of lead in fishing gear has already been banned due to the potential health effects it can have.
Danmarks Jægerforbund chair Marie-Louise Achton-Lyng said the ban was long overdue. The organisation has been working towards a ban since 2019.
Widespread effects
Denmark is the first country in the world to impose this ban and according to Niels Kanstrup, a researcher at Aarhus University, the signal this sends has already been widespread, as the EU is now in the process of reducing the use of lead in ammunition.
Lead-free bullets are widely available, and Jens Henrik Jakobsen, a hunter and wildlife consultant for Naturstyrelsen Vestjylland, is a fan: "They even work better than what I have used earlier."
As the ban won't come in until 2024 this will give hunters a transition period to switch to lead-free bullets and ammunition.