General
UPDATE: Field's shooter has history of mental issues and acted alone
---
This article is more than 1 year old.
Three are dead and four remain in critical condition has police scramble to make sense of tragedy in Copenhagen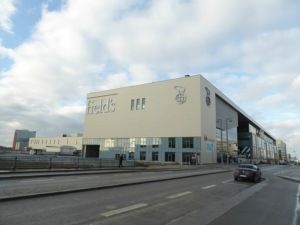 At a press conference this morning, the police revealed some details about the 22-year-old Dane who shot and killed three people in Field's shopping centre yesterday evening.
According to the police, the man acted alone and has a history of mental illness. At this point, they are not investigating the case as an act of terrorism.
The shooting has claimed the lives of three people: a 47-year-old Russian man who lives in Denmark and two 17-year-olds, a boy and a girl.
Random victims
A further four people, including two Swedish citizens, are currently in hospital with critical wounds, but in stable condition.
The police believe that all the victims were chosen at random.
The shooter, who is an ethnic Dane, was in possession of a rifle, a knife and "had access to a pistol" – all weapons were legal, but not something the man had permits for.
The man will face a preliminary police hearing sometime today.
---
Original story:
A serious incident has taken place at Field's, a shopping centre in the Copenhagen district of Amager, where gunfire has been heard this afternoon.
Initial reports suggest several people have been shot, but nothing more is known about the incident – or indeed how long it lasted for.
The shopping centre has been evacuated and the police have cordoned off the area.
Harry Styles, the pop star, was due to give a concert at the nearby Royal Arena, and it has not yet been confirmed whether this will go ahead.