News
Føtex and Bilka break their own price ceiling
---
This article is more than 1 year old.
The company that owns the supermarket chains has apologized for the mistake, but price increases are expected to continue at grocery stores in Denmark for several months at least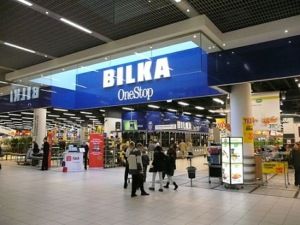 In the midst of the highest consumer price rise in Denmark since 1983, Bilka and Føtex have exceeded the price ceilings set by the chains on their own goods.
Salling Group, which owns Bilka, Føtex, and Netto, initially capped prices on 200 items in early June. Since then, the ceiling has grown to include somewhere between 340 and 360 items in Bilka and Føtex, as well as 100 items in Netto.
According to an analysis by DR and the retail transparency app Beepr, the prices of several products – including frozen fish fillets, fruit snack bars, cream cheese and picture frames – have mistakenly come to exceed the caps.
"I hope for forgiveness. Because the price ceiling we have set is a good offer to create some security in an economy that can be challenging for many," Henrik Vinther Olesen, the head of communications and corporate social responsibility at the Salling Group, told DR.  
Price increases on more than 1,000 items
While only a few items have exceeded the price ceiling, the prices of many more goods have risen. So far in July, Bilka has raised prices on more than 1,000 goods, according to Beepr.
"We are experiencing the highest inflation in living memory," said Olesen. "And that means that all goods will increase if no-one decides that prices should be down."
The Salling Group's price ceilings will continue until the end of October, at which point the company will consider whether the policy should continue.
Salling's competitor not immune to inflation shock
One of Salling Group's competitors, Coop, has raised prices on close to 800 of its online items, according to Beepr.
Jens Juul Nielsen, the head of information at Coop, told DR that the increased cost of online purchases mirrored price increases in its stores.
"The price increases are due to increased purchase prices for us. Similar changes had already taken place in the physical stores," said Nielsen.
No end in sight
According to experts, the price increases can be traced to rising costs for raw materials, transport and energy.
Figures from Danmarks Statistik suggest that retail prices will continue to rise in the months ahead.
After record-breaking profits in 2021, the Salling Group has predicted that its performance in 2022 will be strongly affected by the War in Ukraine, rising prices and material shortages.