News
Ed Sheeran in love with the shape of you as a volunteer, but not in any shape or form at his concert
---
This article is more than 1 year old.
Organisers have since clarified that a misunderstanding occurred ahead of the four dates at Øresundsparken, but is it too late to recruit the necessary numbers?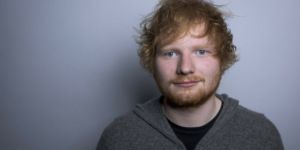 British singer Ed Sheeran's upcoming series of concerts at Øresundsparken from August 3-6 is facing a shortage of volunteers, reports amagerliv.dk.
No, it's not due to a lack of interest in one of the world's most popular singer-songwriters – it's because they are not being invited to attend one of the concerts!
Or at least that was the case until a public outcry. Organisers have since said the volunteers are welcome to attend, blaming the situation on a misunderstanding.
Huge interest initially
When the concerts were announced, a landslide of volunteers followed, registering via associations such as Musikforeningen Sneglen.
However, many opted out after realising they would not receive a free ticket to one of the four concerts.
Aside from a few volunteers who were lucky enough to be given a shift scheduled during the concert, many were scheduled to work 7-8 hours ahead of the concert starting and were then asked to leave as soon as they had finished their work.
This, though, was a misunderstanding according to organisers.
Talk about killing the spirit!
"What a pity that the voluntary spirit is dead!" Musikforeningen Sneglen member Rikka Bachmann Christensen wrote on the association's Facebook page.
Another person involved in the debate, Jette Syhler, suggested that many volunteers quit for other reasons such as the length of the shifts, a lack of toilet facilities, the catering, or because summer holiday plans interfered.
"The volunteer spirit is alive and well, but ideally there should be a small reward," she added.