News
US climate agreement offers immense potential for Danish companies
---
This article is more than 1 year old.
Dansk Industri and Green Power Denmark happy as America faces largest investment in climate change to date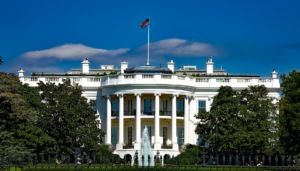 US president Joe Biden had a much-needed victory on Sunday evening when the US Senate passed his massive climate strategy.
The ambitious plan has a value of 430 billion dollars and its goal is to work towards tackling climate change via green measures, as well as curbing the cost of medicine.
But according to the former minister Kristian Jensen, the current head of Green Power Denmark, it's not only a win for the Biden administration.
"It's an obvious opportunity for the entire structure of Danish companies that develop sustainable energy. I think this plan has huge potential for Denmark," said Jensen according to DR.
Kamala the kicker
It has been a long time coming for the vote to be in Biden's favour, and it went down to the wire as 50 out of the 100 members of the Senate voted for the plan.
US Vice President Kamala Harris had the final vote on the matter and approved the economic plan.
The next step for the plan will be winning the approval of the 435-seat House of Representatives, where the Democrats have the majority of these seats. The vote will take place on August 12, and the results of Sunday evening will help support Biden in the next vote.
Dansk Industri sees promise
This will also benefit Denmark, as Dansk Industri is looking to invest in American green industries, and as this plan will be the US's largest investment in climate change, it will allow for many more opportunities for Danish companies.
"The US already shows great interest in Danish solutions within green energy, energy renovations, consultancy and water tech," Louis Funder, the head of US-related issues for industry confederation Dansk Industri, told TV2 News.
"When finalised, this agreement will lead to more orders for Danish companies that manage to play their cards right."