News
Danish Korean Rights Group wants investigation of the adoption process of South Korean orphans
---
This article is more than 1 year old.
The group believes that children may have been wrongfully registered as being orphans due to corruption at the time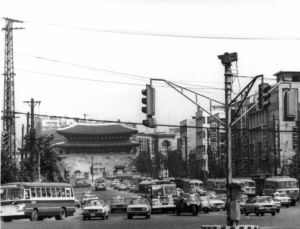 Through the Danish Korean Rights Group, 53 people have asked the Korean government to investigate adoptions from South Korea to Denmark in the 1970s and 1980s because they found incorrect information about the adoptions.
The group believes that the adoption process was corrupt and that some children were wrongly registered as orphans, according to an Associated Press news report.
"(In) a lot of papers, the Korean state at the time stamped papers saying people were found on the streets. If you do a little bit of math, that would mean that from the 1970s and 1980s Seoul would be flooded with baskets with children lying around in the streets. … Basements will be filled with lost child reports at police stations," Peter Møller, attorney and co-head of the Danish Korean Rights Group, told AP News.
READ ALSO: Minister wants to look into adoption rules following Poland case
Thousands came to Denmark
The Truth and Reconciliation Commission in Seoul now has four months to decide whether to accept the request for an investigation.
If they accept, it would be the largest investigation into the adoption process ever conducted in South Korea, according to the Associated Press.
The Danish Korean Rights Group has urged all Danes adopted from South Korea to formally join the case by filling out a form that the commission uses.
The form and procedure to fill it out can be found here.
Denmark has been among the biggest destinations in Europe for South Korean children, receiving about 9,000 adoptees – most between the 1960s and the late 1980s.