News
Psychologists sound alarm over youth mental health problems
---
An open letter signed by more than 1,000 psychologists has been dispatched to Parliament in a desperate plea for action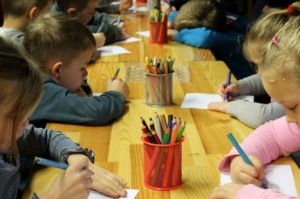 Young people are currently facing serious psychological problems and a lack of resources in institutions such as schools and daycare facilities to help them, according to many psychologists in Denmark.
An open letter signed by more than 1,000 psychologists has been dispatched to Parliament ahead of a seminar on a new psychiatry program that started on Wednesday.
The letter mentions: "In the current system, children are deprived of the joy they should have. Parents and professionals agree that the facilities offered to children are inadequate, but there is no opportunity to change this situation."
Around half of the signatories, including one of the initiators, Tine Møllgaard, are from Pædagogisk Psykologisk Rådgivning (PPR).
"At PPR, we witness every day how children and young people are disadvantaged," Møllgaard told DR.
"If we can meet their needs, we can hopefully prevent so many children from ending up in psychiatric institutions."
READ ALSO: Big health report makes for dour reading
Improvement plans to cost billions
Psychiatry advocacy organisation Dansk Psykiatrisk Selskab's investment plan shows that this new plan could cost billions.
This includes 4.5 billion kroner in long-term operating costs, as well as the cost of one-off grants totalling 3.5 billion kroner to give the psychiatric environment an "overall upgrade", as Sundhedsstyrelsen suggests.
Specific improvement proposals include increasing the number of trained teachers in day-care facilities, ensuring that teachers have sufficient time to prepare lessons, adjusting class sizes, providing more resources for after-school activities and improving the working conditions of PPR staff.
"I don't have any concrete proposals as to where exactly the money will come from, but I think that if we don't act now, it will add significantly to the cost – both financially and in terms of manpower – in the long run," Møllgaard warned.