News
About Town: Back with a vengeance at Copenhagen Pride!
---
This article is more than 1 year old.
The freedom themed Pride celebrations of 2022 shone a light on the human rights movement still taking place for the LGBTQ+ community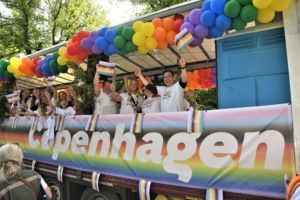 Over 130 events, 30,000 participants and a quarter of a million attendees at an unforgettable Parade, and countless others … the 2022 edition of Copenhagen Pride (August 13-21) will undoubtedly go down in history as a success.
With corona in rear view mirror, this was the chance to stage the first proper parade since 2019, and it's no exaggeration to say they put on a hell of a show on August 20.
Raising awareness of …
With its chosen theme of freedom, Pride set a focus on upholding LGBTQ+ human rights around the world, zeroing in on Qatar – which has a death penalty for homosexuality – ahead of its controversial hosting of the 2022 World Cup.
Also in the firing line was Scandinavia, which has still not banned conversion therapy, Turkey for its ban of Pride events, and anti-trans organisations in the US and Russia.
Huge support
Leading the Pride Parade was LGBT Asylum on the occasion of its 10th anniversary, followed by the Ukrainian LGBTI+ delegation, present to highlight Russia's extensive violations of human rights.
Some 60 sponsors helped in organising Copenhagen Pride, including 7-Eleven, Netto, Nordic Choice Hotels, Somersby and Flügger.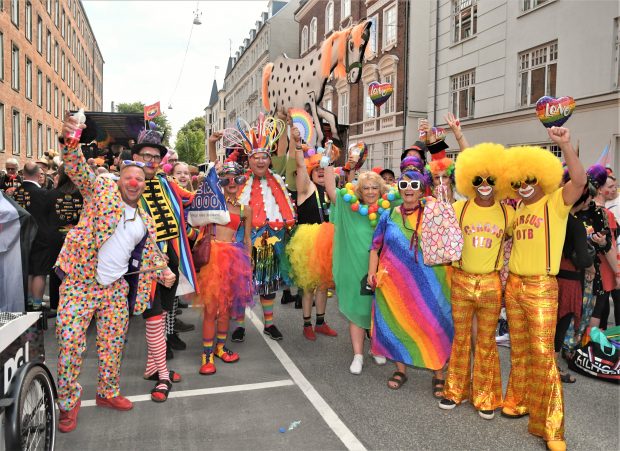 People went all out, coming dressed in the all the colours of the rainbow from head to toe. Many families also attended the parade with their children, helping to spread awareness of the human rights movement.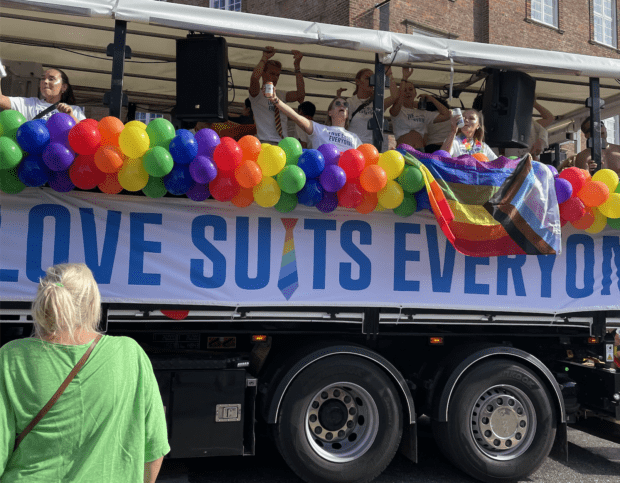 CBS celebrated Pride with a parade float with the fitting quote "Love suits everyone"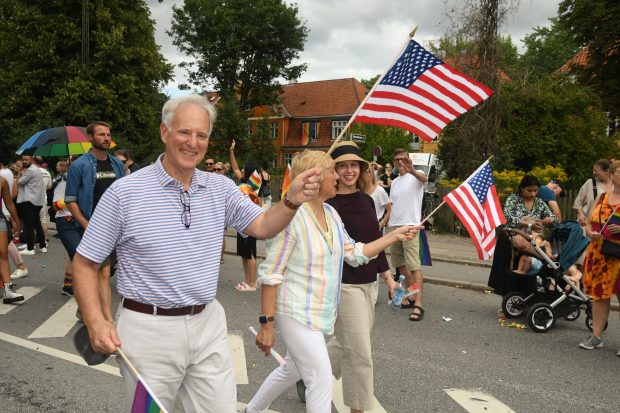 Among the dignitaries out in force were the US ambassador Alan Leventhal and his wife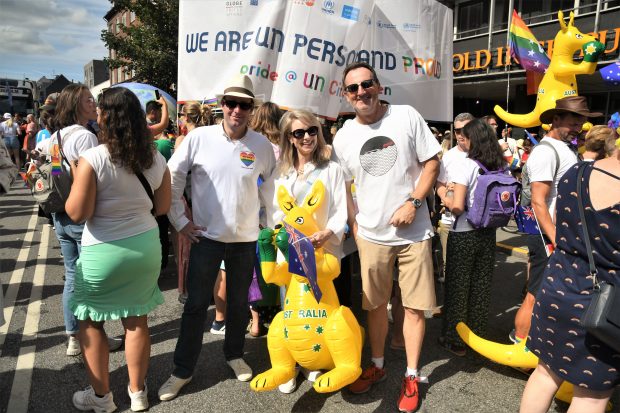 Michiel Maertens, Kerin Ayyalaraju and Henri Schumacher, the respective ambassadors of Belgium, Australia and Luxembourg, were in the parade as they moved down the streets of Vesterbro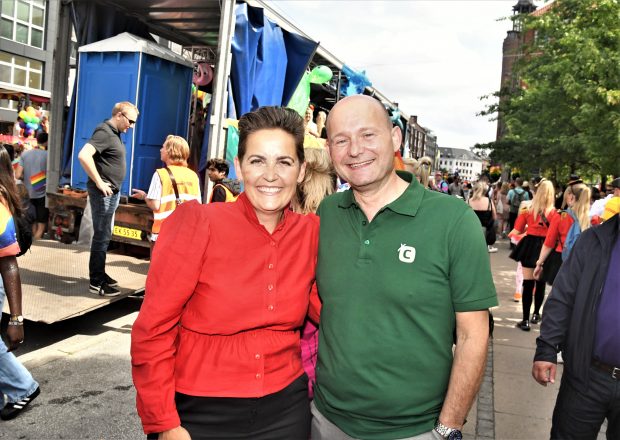 Søren Pape Poulsen, who may very well become Denmark's first gay prime minister, was with Pia Olsen Dyhr, the leader of SF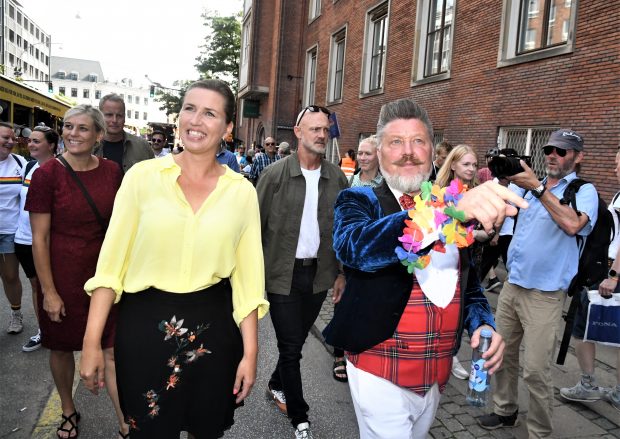 Danish PM Mette Frederiksen also made an appearance, walking beside Lars Henriksen, the head of Copenhagen Pride since 2013