News
Denmark among the worst countries for credit card fraud
---
This article is more than 1 year old.
Credit card habits are changing and has caused a rise in credit card fraud across Europe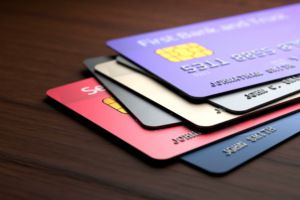 Denmark has been ranked the sixth most vulnerable country to credit card fraud, according to research carried out by Merchant Machine.
The top six countries on the list were Ireland, the United Kingdom, France, Luxembourg, Malta and Denmark.
In Ireland, 88 out of 1,000 inhabitants become a victim of fraud, and for every 1,000 inhabitants 7,949 euros is stolen – in Denmark the amount is 7,274 euros.
Keeping an eye out
Credit card fraud has increased over the last few years as credit card habits have changed. In the UK, for example, there was a 32 percent rise in credit card fraud in 2021.
Many people fall victim to credit card scams via email or the telephone when they hand over their credit card details.
Some ways to stay safe when using your credit card and to prevent fraud is by being wary of unexpected text messages, phone calls, or emails, keeping your pin to yourself, and regularly reviewing your credit card statement to ensure no unfamiliar purchases have been made.