News
Government fixes cap on rent
---
This article is more than 1 year old.
Increases in 2022 and 2023 will be limited to 4 percent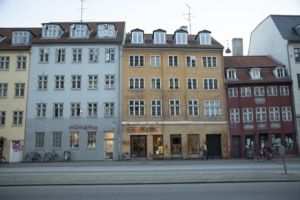 On August 26, the government formed the necessary majority to enforce a temporary cap on private housing rent increases due to inflation, which was expected to affect 160,000 households in Denmark.
Rent increases are accordingly limited to 4 percent over the course of 2022 and 2023.
"Some people are currently seriously worried about their rents and this should not be happening in Denmark," PM Mette Frederiksen had reasoned to TV2 ahead of the fast-tracked bill.
"A rent increase of 8-9 percent would be too high for many people: for example, the student population."
Skyrocketing rents
Under the previous system, rent increases were permitted according to the level of inflation. 
Based on the so-called Net Price Index, landlords were within their rights to increase rents by up to 8.8 percent between July 2021 and July 2022.
The government is now proposing to introduce a different index to replace the Net Price Index, which is only now used to regulate rents.
"We will examine whether it is entirely reasonable to take rising food prices into account when setting rents. Because it has nothing to do with rents," said Frederiksen.
Hit the hardest
Ahead of Frederiksen's pledge, renters interest group Lejernes Landsorganisation estimated that at least 180,000 Danish tenants were at risk of significant rent increases – either now or from the beginning of next year.
"This is going wrong. It has become a serious problem that will affect a lot of people," Jørgen Dyrholm Jensen, the operations manager at Danske Lejere, had warned TV2.
"Those who live in rented accommodation are usually those who earn less and therefore cannot afford to buy a home. As a result, rent increases are hitting them even harder," Ida Marie Moesby, the consumer economist at Nordea, told TV2.
"Rent increases should be temporarily halted in exceptional circumstances," concurred Anders Svendsen from Lejernes Landsorganisation.