Local
Picnicking in the park with the cool cats of Copenhagen
---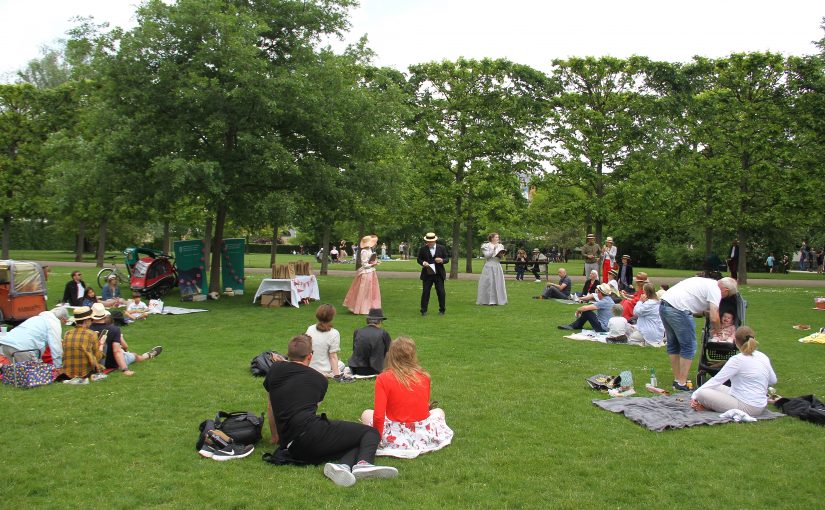 So who knew there was a James Joyce book called 'The Cats of Copenhagen'? Okay, short story, clever clogs – it was written by Joyce in 1936 (anything to distract himself from finishing 'Finnegan's Wake') in a letter to his grandson, but not published until 2012 when his work entered the public domain in certain jurisdictions.
Depicting a Copenhagen full of fat cats and other authority figures, the satire probably passed over four-year-old Stephen's head, but was warmly appreciated by those in attendance at the Bloomsday Family Picnic on June 11, one of several events organised by the Irish Embassy to mark #Ulysses100, the centenary of the book making consider to be the finest ever written in the English language.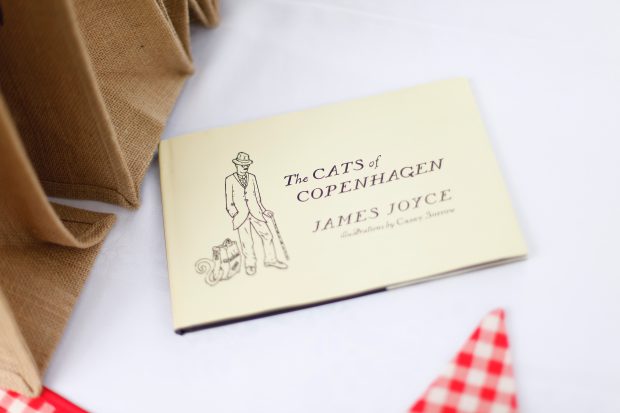 For information on future cultural events organised by the embassy, sign up for the mailing list via copenhagenembassy@dfa.ie
Københavns Shakespeare Kompagni (left), which in April made its debut with an ambitious run of Coriolanus in which English and Danish versions were performed on alternate nights at Bådteatret, took centre stage to give the picnickers a performance they won't forget in a hurry.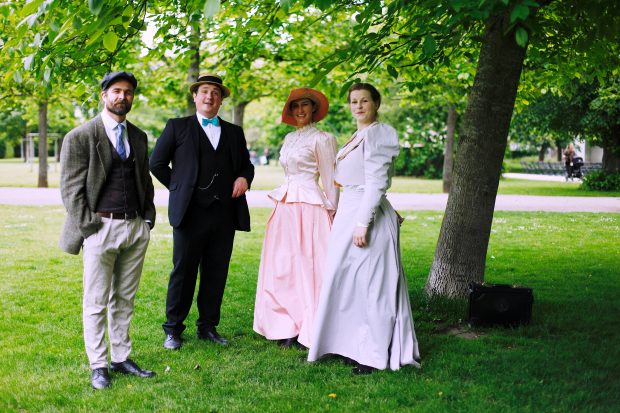 KSK's ensemble consisted of (image above: left-right): Kevin Kieran Molloy, Joseph Sherlock, Jessica O'Hara Baker and Sarah Dahl Hasselgren. Among those watching in the park were fellow actor Ian Burns from That Theatre Company (image below: right)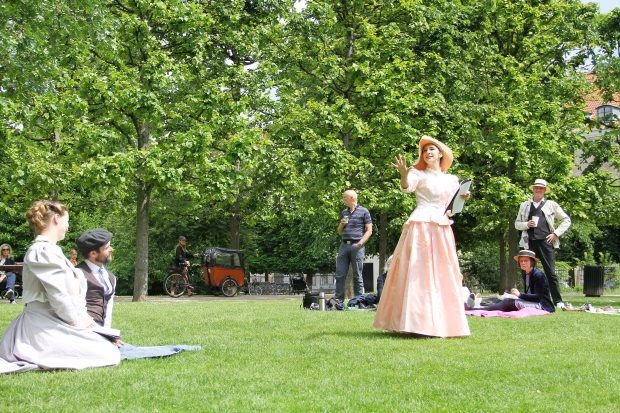 The event not only attracted fans of Joyce, but also families, no doubt intrigued to listen to the children's story.
While mother always knows best, these two rascals (images below) couldn't decide whether to come dressed as The Artful Dodger or the great man himself.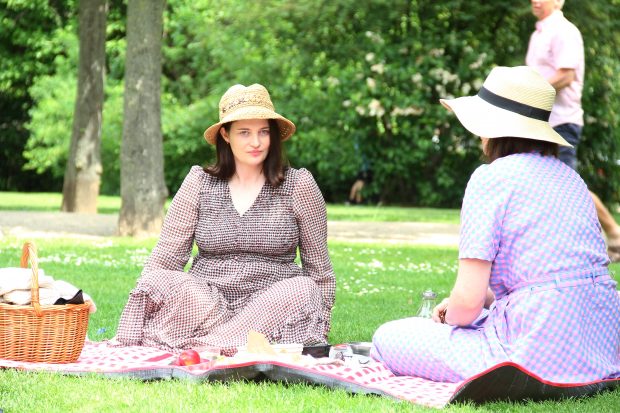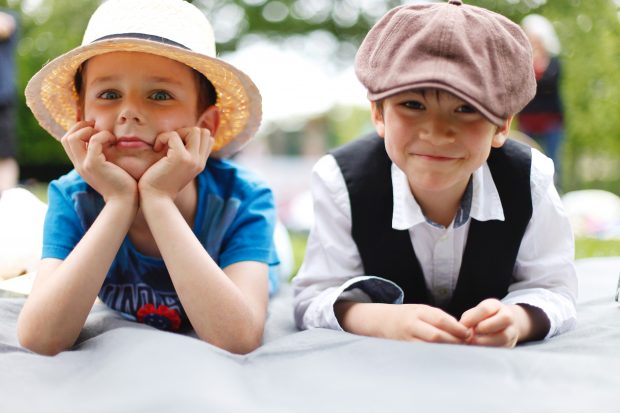 The easier choice, it turned out, was whether to get the #Ulysses100 goodie bag, or free ice cream. As Ulysses eventually proved in the Trojan War, there could only be one winner …