Sponsored content
Securing Your Casino Account with Money Management Strategies
---
This article is more than 1 year old.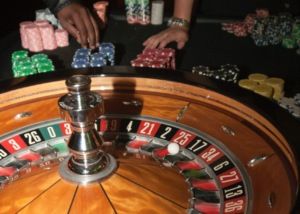 Several new players visit casino platforms with zero knowledge of money management. Once in a while, a new player visits a casino website with a reasonable budget and stop-loss limit. Nevertheless, most fresh casino players have no idea of financial management.
Leveraging proper money management techniques while taking advantage of a casino bonus is important in your quest to achieve fulfillment in a casino. Otherwise, you could have a bad experience during your session, making you feel like you should never have engaged in the casino games. You don't need to feel embarrassed if you're unaware of financial management strategies.
Taking the step to understand risk management means you're breaking the ice on finance knowledge and getting better than your peers. Several casino players even take a good number of years to master money management techniques.
This article will reveal the right financial management techniques for online casino players.
Managing Your Bankroll in an Online Casino
Let us dive into four different tips that you can keep in mind.
– Setup a Financial Plan Before Visiting the Online Casino
The first step to managing your bankroll in an online casino is to set up a financial plan before you begin engaging in the games. As an online casino player, you probably have a plan for how much you'll spend on food while playing the games at home.
Similarly, you need to extend this plan to the amount you intend to spend while engaging in casino gaming. You can start by setting the maximum amount you want to bet daily. To do this, you have to split your monthly casino betting budget for the days you believe you'll play.
For instance, if you have $1000 to place in your casino account and play for 20 days in the month, that means you have $50 to spend daily. You can further spread this $50 daily budget to the number of games you'll engage in.
– Engage in Games That Reduces the House Edge
One of the best ways to get consistent rewards at a casino is to engage in games that offer you the best odds. Several new casino players try to engage in games that their friends believe are easy or simple to play.
That's why many new casino gamers end up at slot machines. To play slots in an online casino, you don't need to learn the strategies and gaming rules to enjoy the games. However, certain types of slots like penny slots can accept small amounts. New players go for penny slots because they believe it's a safe way to make bets.
Contrary to this, penny slots come with the highest house edges in most casinos. If your budget is tight, you can decide to engage in games with better odds, like baccarat and blackjack. A game like baccarat is almost as easy as playing slots.
You'd have to select between the banker and the player to get started. The house only has an edge of under 1.1%, giving you a better chance of winning. The minimum amount for playing baccarat is around $5, which is quite low.
– Slow Down Your Gaming
Many new casino players blast through their budgets by speeding up their gaming experiences. This is true for gamers that engage in slots and use the auto spin feature.
Casinos are classified as businesses in the entertainment sector because they offer a rush of excitement. Nevertheless, you don't need to speed up your gaming to enjoy a casino. The real excitement at an online casino comes from spending hours on the platform.
– Set Win and Loss Limits
In the financial markets, there are two terms: stop loss and take profit. Stop loss functions by cutting a trader's losses if the trade goes wrong. Take profit functions by closing the trading position if the trade goes the right way.
In comparison, some financially aware casino gamers have stop-loss limits. If they have a few hundred or thousand dollars to play with, they set their stop loss limits to lose around half of the money. This is a solid strategy which makes certain that you never blow through your casino bankroll.
However, most gamers forgo a concept that can improve their money management strategies – the win limit. While it is true that the goal of playing in casinos is to win as many rewards as you can, you need to remember that the house has an edge.
The law of large numbers can eventually work against you, turning your winnings into losses. That's why you must stop playing casino games after you have gotten a certain level of reward.
Conclusion
Several fresh casino players engage in gaming with little to zero financial knowledge. Usually, this leads to losses and frustration. The best money management techniques include slowing down gaming, setting win and loss limits, having a financial plan, and engaging in games with better odds.