News
Denmark and Rwanda take further asylum system strides
---
Bilateral agreement will see the two countries further explore the possibility of sending asylum seekers from Denmark to Rwanda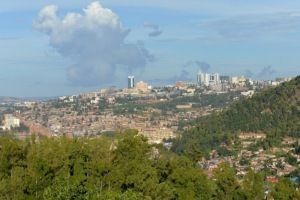 Denmark and Rwanda have long been discussing options in relation to asylum-seekers.
Now that venture seems to have been further solidified following the signature of a bilateral joint statement by the two countries this week.
"Rwanda and Denmark are jointly exploring the establishment of a program through which spontaneous asylum-seekers arriving in Denmark may be transferred to Rwanda for consideration of their asylum applications and protection, and the option of settling in Rwanda," the bilateral statement read.
"Any such agreement will be in full accordance with the two countries' respective international obligations, including regarding refugees and the protection of human rights."
READ ALSO: Danish ministers visit Rwanda to strengthen ties
From København to Kigali
As part of the agreement, Denmark will open a project office in Kigali this year that will be staffed by two diplomats.
Aside from the refugee arena, Denmark will also support the economic and social development in the country, including areas relating to climate and good governance.
The immigration minister, Kaare Dybvad Bek, and the development minister, Flemming Møller Mortensen, visited Rwanda this week to meet with the Rwandan foreign minister, Vincent Biruta, and the country's refugee minister, Marie Solange Kayisire.