News
Newspaper readership in Denmark on the increase
---
This article is more than 1 year old.
There are more Danes reading newspapers, both national as well as regional and local, across the country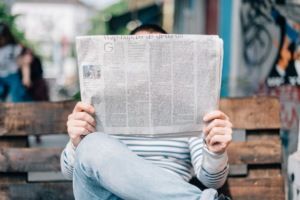 Weekly readers of newspapers have increased over the last year in Denmark, according to Kantar Gallup.
The total readership of 'the top' 10 Danish newspapers increased from 2.55 million to 2.60 million between the second half of 2021 and the first half of 2022.
Rise in local papers
However, despite the increase, readership numbers are still lower than in 2019, the last full pre-pandemic year, when the number was at 2.84 million readers.
There has also been a small rise in the readership of regional and local newspapers, which have recently benefited from the new media agreements.
In total numbers rose from 1.18 million to 1.20 million weekly readers over the first half of 2022.