News
Risk of power shortages this winter has increased
---
This article is more than 1 year old.
The likelihood of Denmark running out of electricity for short periods this winter has increased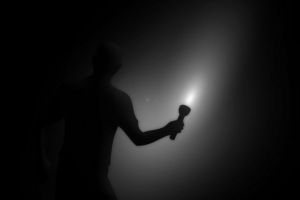 If severe power shortages occur, national emergency plans may have to be activated.
This is the assessment of the Danish energy agency, Energistyrelsen.
"If a very harsh and cold winter comes now, and at the same time there is no wind to power our wind turbines, we will find ourselves in a place where we have an energy system under pressure," Kristoffer Böttzauw, the head of Energistyrelsen, told DR Nyheder.
He stresses that the outlook at the moment is not so bad.
READ ALSO: Government presents new winter help package
Others are worse off
Kristian Ruby, head of the European electricity industry organisation Eurelectric, explained that other European countries, such as Finland or France, are in a far worse situation than Denmark.
Professor of energy planning at Aalborg University, Brian Vad Mathiesen, contended that power cuts in Denmark are unlikely. 
He added that it is very unrealistic for Denmark to find itself in such a situation. But, at the same time, it would be irresponsible for the authorities not to have foreseen what to do in such a situation.