News
Denmark sees most bankruptcies in a decade
---
Over the past four months, the average number of closed businesses hasn't been as high since the aftermath of the financial crisis in 2009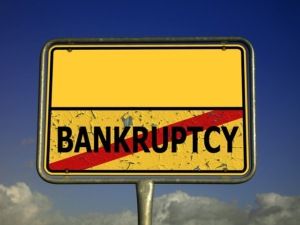 The pandemic and ongoing energy crisis are putting immense pressure on the business sector, and that has led to a sharp rise in the number of bankruptcies this year.
According to new figures from Danmarks Statistik, the average number of bankruptcies in active companies in the year's first nine months is at the highest level since 2012.
And the situation has been particularly dire recently.
Over the past four months, the average number of closed businesses has reached a level not seen since the aftermath of the financial crisis in 2009 and 2010.
READ ALSO: COVID-19 pandemic cost the state huge sums of money
Already a tenuous position
In September alone, 251 bankruptcies were reported nationwide – a 7.6 percent increase compared to the month before – which led to 1,242 lost jobs (almost 40 percent more than in August).
Interestingly, companies that had been given a pandemic-relief VAT loans accounted for 45 percent of bankruptcies through the first nine months of the year.
Over the past four months, that figure has been at 49 percent.