Things to do
Autumn Holiday: If you build it …
---
This article is more than 1 year old.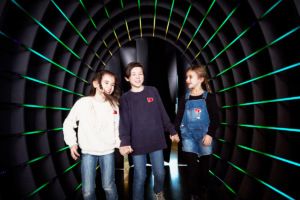 The Danish Architecture Center (DAC), itself an architectural marvel, is the place to go to learn more about all those cool new buildings sprouting up around you.
Top exhibitions
The exhibitions exemplify the DAC's forward-looking mindset about architecture and the world. The 'Women in Architecture' exhibition invites visitors to learn the untold true stories of the fascinating women behind some of the most fantastic and essential architectural advancements.
Or perhaps you'd rather look to the stars. Look no further than 'A Space Saga', which takes seriously the question "What would it take to live in space?"
New perspectives
The DAC also offers a wide variety of city tours, by boat and by foot, which will give you a whole new perspective of the city around you.
Complete with a 40-metre, four-storey slide and a heart-stopping virtual reality experience, the DAC promises to combine learning and fun for the whole family.