News
Business Round-Up: 'Wise men' economists warn of 100,000 losing their jobs by the end of 2023
---
So, yes, whisper it, but this sounds like a recession that could last until the beginning of 2025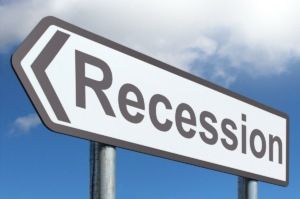 De Økonomiske Råd, the economic council often referred to as 'vismændene' (the wise men), has warned that three years of austerity are likely to hit the country.
At least 100,000 of the 2,950,000 people currently in work are likely to lose their jobs over the next 14 months, it forecasts.
The performance of the C25 in September, the country's leading shares, had many economists predicting that Denmark is heading into a recession – its GDP fell in value during the first quarter of 2022, but then rallied in the second – but it will take two successive quarterly falls for it to become official.
Downturn likely to last until end of 2024
Since the onset of the pandemic, the labour market has increased by 150,000 jobs, of which a great proportion, notes De Økonomiske Råd, have been filled by foreigners.
Nevertheless, plenty of longer term positions could be under pressure as well, it concedes.
By the end of 2024, the country's GDP should begin to return to the same level as the end of 2021.
---
If extradited, dividend scam mastermind could stand trial next summer
It is still not certain whether dividend scam mastermind Sanjay Shah, 52, will be extradited from Dubai to Denmark to stand trial. A court refused to extradite him on September 12, ruling there was insufficient paperwork. Another attempt, with an additional 600 pages, will soon be made. Accordingly, the date of the Brit's trial has been rescheduled for next summer at Glostrup Court, should his extradition be approved. Last month, a court in London approved the extradition of Anthony Mark Patterson, 51, who is also charged in the case. Both men, who are accused of defrauding Denmark of 12.7 billion kroner, have pleaded not guilty. Last month, a court in Dubai ordered Shah and others to pay 8 billion kroner back to Denmark.
Lego picks up innovative educational material producer
Lego's owner Kirkbi is this week completing a reported 6.7 billion kroner takeover of US e-learning platform Brainpop, which produces educational material (mostly videos) aimed at children aged 5-18. "This is a company with substance: it knows how to engage children and make them curious and interested," Lego Group chair Jørgen Vig Knudstorp told the Wall Street Journal
Ørsted opens new office near Ocean Wind 1 project, but will it be partly sold off?
Danish energy company Ørsted last week opened a new office in Newark, the New Jersey city that many Europeans fly to when visiting New York City. The office will serve as Ørsted's North American Digital Operations headquarters and support the company's offshore and onshore businesses. Ørsted, which previously opened a US office in Atlantic City in 2018, has local interest in Newark as it recently agreed a $695 million partnership with PSE&G to develop the Ocean Wind 1 project – a 1,100 MW operation that will power 500,000 New Jersey homes. In the pipeline, Ocean Wind 2 will see another billion invested. Meanwhile, in related news, Blue Bloc duo Venstre and Konservative want the government to sell off part of its 50.1 percent majority stake in Ørsted – namely its wind park operations – to help finance other Danish investments in the green transition.
Why Google has been banned by a Danish municipality's schools
Helsingør Municipality banned the use of Google in local schools on July 14, reports Wired. Google education products, such as Chromebook laptops and school software, are used widely by schools in Denmark, where many children first encounter them at the age of six. The ban can be traced back to an official complaint submitted to data protection regulator Datatilsynet by a concerned Helsingør parent in December 2019, who discovered that his eight-year-old son's name was in the public domain courtesy of a YouTube account that another pupil borrowed to write a rude video comment. Read the rest of the story here.
Making a pretty penny on the housing market
Despite their comparative wealth compared to other nationalities, Danes still regard a million kroner as both a sizeable and noteworthy amount – it is the top prize on the Danish version of 'Who Wants to be a Millionaire', for example. So TV2 wasted little time in reporting that since 2019, 58,647 Danish homeowners have become 'millionaires' thanks to property sale profits. In 2021 alone, 27,249 scored a tax-free million, according to figures from Kaas & Mulvad. According to the parcelhusreglen rule, sellers are exempt from paying tax on properties on land less than 1,400 sqm in size if it was their all-year-round address. An added bonus is that once sold, they no longer have to pay property value tax, which can easily amount to over 100,000 kroner a year for a property worth 20 million kroner, for example.
Venture capitalists unveil their list of Danish startups to watch
Venture capitalists invested a record 2.5 billion US dollars in the Danish startup scene in 2021 on the back of a 240 percent increase from the previous year, underlining the Danish ecosystem as the quickest growing in the Nordics. And although investment this year, currently at 1.1 billion, has failed to match that total, the sector is always keen to learn who has made the venture capitalists' list of the Danish startups to watch out for, as reported by Sifted. The selections are: Wawa Fertility, Yuman Robots, ByFounders, Embla, Medusa, Synq, Novo Seeds, Synclino, Ciana Therapeutics, Commit Biologics, Seed Capital, ZTLment, Climate.co and HeyHack.
Startups in contention to win prestigious prize
A ceremony on November 24 will confirm the recipient of the Ernst & Young Entrepreneur of the Year Award for 2022. Some 18 companies are currently in contention for an award whose previous winners include Endomondo, Trustpilot, Pleo Technology and Veo Technoglogies, but the field will be whittled down by regional heats by then. The 18 companies in contention are Abzu, Capturi, Cerebriu, Coalescent Mobile Robotics, Creative Force, Dalum Beverage Equipment, Ento Labs, Estaldo, Go-Pen, ISH, Measurelet, Nabogo, Navitas Wind, Podimo, Sternula, The Buddha Bowl Project, The Sneaker Store and Unicontrol.
Travel agency goes bankrupt
Controversial Danish travel agency Detur has declared itself bankrupt. It blamed problems with liquidity. Customers who have paid for cancelled holidays using debit or credit cards are advised to ask their banks for a refund. Otherwise, they will have to chance it as a creditor. Earlier this year, Detur guests were thrown out of their rooms by hotels that claimed Detur had not paid them.
Flights from Billund to Manchester to resume
SUN-AIR has confirmed that its flights from Billund to Manchester will resume on October 31 after a more than two-year absence due to the pandemic. Last month, SUN-AIR reintroduced its service from Billund to London City Airport. Its services between Denmark and the UK operate under the British Airways brand.
Ancotrans acquires Dutch container logistics firm
Danish container transportation company Ancotrans has expanded its presence in the Dutch container logistics market with the acquisition of Transport Rien Boom. The Danish company was advised by Grant Thornton. It is its first Dutch acquisition
Industrial complex snapped up by pan-European operator
Sognevej 25 – a 41,649 sqm freehold, light industrial/logistics complex in the Brøndby industrial park Priorparken, consisting of  five buildings with 196 parking spaces – has been acquired by pan-European operator Cromwell European Real Estate Investment Trust for 117.4 million kroner.