News
Ørsted involved in plans to develop Danish offshore windfarms to power close to 4 million homes
---
This article is more than 1 year old.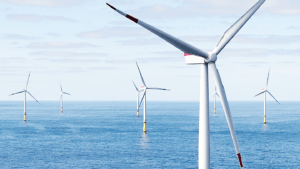 Ørsted has entered into a 50-50 partnership with Copenhagen Infrastructure Project (CIP). Together they plan to develop offshore windfarms in Denmark with a capacity of 5.2 gigawatts. That is enough to power nearly 4 million homes.
Staggering scale
The task will be divided into four separate projects: two windfarms will be built in the North Sea and two in the Baltic Sea. Once completed, possibly by 2027 or 2028, it will more than double Denmark's current offshore wind output. 
The projects are twice as large as the largest windfarm project commissioned in Denmark; however, the expense will not be charged to taxpayers. It is also expected to create jobs and growth for the country, not to mention the contributions it will make to the green transition.
"It is obviously a good idea for the most experienced Danish offshore wind developers to come together and ensure that the largest development of offshore wind in Danish history takes place as efficiently as possible and with due respect to the environment and biodiversity in Danish waters," said Torsten Lodberg Smed of CIP.
"We are proud to together with Ørsted present our bid on how we can secure Denmark's green energy future, which has never been more necessary than it is today."
Green transition
As the effects of climate change become more acute and the consequences of heavy reliance on foreign oil and gas are realised, it is more important than ever to seek solutions that increase renewable energy production and regional energy interdependence. Denmark's large supply of wind energy can help meet both of these challenges.
The partnership between Ørsted and CIP will, among other things, support power-to-x – the process of converting, storing, or redirecting energy into something else – to help heavy industries reduce carbon emissions. The main objective of the windfarms will be to power industries currently heavily dependent on oil and gas.
"Denmark has been a pioneer in the offshore wind industry and is a leader in the green transition," said Ørsted executive Rasmus Errboe.
"The four large open-door projects can help to cement Denmark's continued leading position and create the foundation to kick-start the next phase of a Danish business adventure in the production of green hydrogen and green fuels."
The partnership is awaiting regulatory approval that is expected to come before the end of the year.