News
Trains grind to a halt across Zealand
---
This article is more than 1 year old.
Denmark's rail network is in a state of chaos after trains are halted across the island due to an IT issue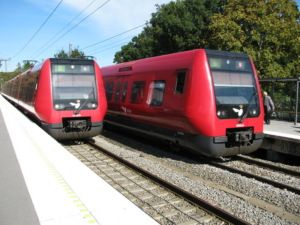 If you were hoping to take the train somewhere in Copenhagen and Zealand today, you might want to pursue alternative avenues of transport.
Currently, there are no S-trains operating in the capital region and regional traffic has also ground to a standstill across the island of Zealand.
The issue will also impact lines in other parts of the country as well, until rail operators DSB fix the problem.
DSB has so far ruled out that the IT issue is due to an act of sabotage or hacking event.
Keep abreast of the situation here on DSB's website.