News
Danish News Round-Up: Paying the price for not updating to MitID like they were warned countless times
---
Meanwhile, in sports news, the DBU has been warned by FIFA about its shirts, and the women's handball side are battling for a place in the semis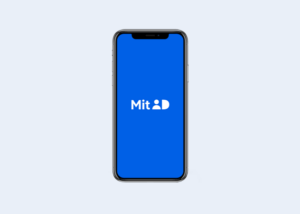 Since November 1, it has no longer been possible for residents and businesses to use NemID.
Originally the deadline to switch over to the new preferred digital login solution, MitID, was earlier in the year, but it was postponed due to vast numbers not doing it.
But despite the huge media focus, thousands still did not do it and now they are clogging up the arteries of municipalities up and down the country.
Wait is now 16 days!
The queue to sort out a MitID account is now 16 days – compared to between nine and ten days between August and October.
The general election was unfortunately timed, according to municipalities association KL.
Banks are absolutely forbidden from using NemID by the Danish Financial Supervisory Authority.
---
Former Ekstra Bladet journalist guilty of sexual offences against kids a "predator with narcissistic traits"
A former Ekstra Bladet journalist found guilty of 100 sexual offences against children aged 4-14 – some of which were playmates of his own kids – will receive a custodial sentence at Roskilde Court on Monday. The court heard how the 47-year-old man is a "predator with narcissistic traits" who is "severely sexually deviant", and how he does not think he has done anything wrong. Some of the offences related to online activities monitored in the US. The court has not named him yet.
Listeria outbreak linked to fish frikadeller sold in Coop supermarkets kills one
A listeria outbreak related to fish frikadeller has killed one person in Denmark, confirms Statens Serum Institut. Several others are reported to have been sick. Elderly people are most vulnerable to the bacteria – the victim was a 70-year-old. The frikadeller in question were produced by Jeka Fish between August 1 and September 30 and issued under the brands Havets and Løgismose at Coop supermarkets. Anyone with fish frikadeller in their fridge is advised to check the dates.
FIFA tells DBU to take political message off national team's shirts, and it quickly complies
FIFA has informed the DBU football association that the Danish national team will be unable to wear shirts bearing the words "Human Rights for All", as political messages are banned, both on training and matchday gear, at FIFA-endorsed games. The DBU has accepted the reminder and said it will adhere. The Danish side will still wear muted-down shirts in protest at the human rights record of hosts Qatar, where over 6,000 migrant workers have allegedly died in connection with the construction of the World Cup stadiums.
Women's handball side still alive after beating Hungary, but still hard to advance to semis
The women's handball side have been under pressure since they lost their opening game to hosts Slovenia at the ongoing European Championship. But yesterday's 29-27 win against Hungary has restored their hopes of making it through to the semi-finals. Only the top two of their group will make it through, and Norway, their opponents in their final group game on November 16, are currently unbeaten. Should the Danes beat Croatia on Saturday, they could face a Norway side already assured of the semis and likely to rest players. As an added bonus, Norway still have to play Sweden and Slovenia – Denmark's two biggest rivals for a semi spot. Should Denmark and Slovenia finish equal, as they currently are in second place in the group, Slovenia will advance due to their head-to-head record. 
Police crackdown on motorists who use hand-held devices whilst driving
From next Monday, for the whole of Week 46, the police will be conducting a campaign focusing on inattention – namely the growing tendency of motorists to use their mobile phones while driving. Already by the end of October, 18,967 had lost points on their licences after being caught with some kind of hand-held device at the wheel. A recent Wilke survey revealed that 91 percent of drivers think it is unacceptable to type while driving, but only 74 percent said they never do it. One in ten confess to doing it regularly.