Sponsored content
Your Guide To Sports Betting: For Beginners
---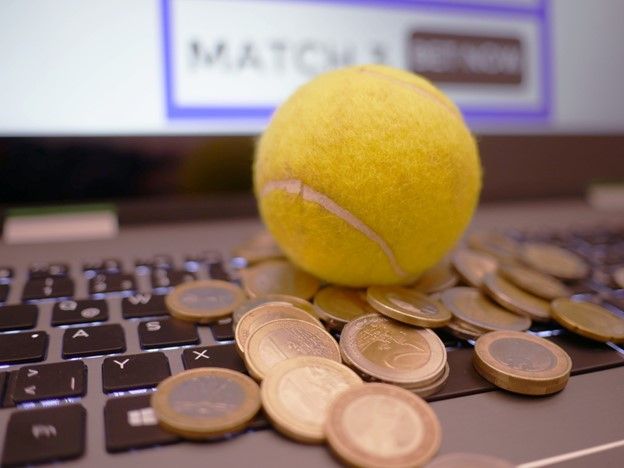 Since the Supreme Court overturned a federal ban on sports betting in 2018, the industry has exploded in popularity, with the American Gaming Association projecting that it will generate $53.03 billion in 2021, a 21.5 percent rise from 2019, the final year with a non-pandemic sports schedule. While many fans have dove straight in, others may be curious about getting into sports gambling as a hobby but unsure about where to begin.
This primer is for you if you've never made a wager on a sporting event before. To get you started, we've compiled this primer on the fundamentals of sports betting.
DISSIMILARITY BETWEEN LIVE AND ONLINE SPORTS BETTING
If you want to wager on sports, you can do so at a physical location, on your mobile device, or at home on your computer. To place a bet at a sportsbook, you must first queue up, then pay for your wager with cash and receive a paper ticket as proof of your transaction. In countries where it is legal, you can fund your online betting account with a credit card or an online money transfer.
Another distinction is the convenience of live betting (placing a wager on a game after it has already begun) via the internet.
KEY TERMS THAT YOU SHOULD KNOW:
'The Moneyline Bet'
The simplest bet type is picking a victor in a sporting event. Who wins and who loses is the only thing that counts, regardless of the final score. All bets are considered winners if the selected team ends up victorious.
'Point-spread Bet'
A bet in which the winner must win by a given margin, or the loser must lose by no more than a set margin. Week 1 of the NFL season sees the Washington Commanders with a four-point advantage over the Jacksonville Jaguars. It takes a victory by at least five points for the Commanders to pay up on a wager on them. You will lose if they win by less than three points or if they don't win.
'The Juice'
When placing a bet on the Moneyline, the point spread, or the over/under, the juice is taken out of the winnings before they are distributed. Refer to the numbers -115 and -105 that follow the preceding example's points spread to see what they mean.
An underdog receives a positive number on a money line bet and a negative number on a favorite bet. As of right now, the Jags are a -180 underdog to Washington.
In other words, if you want to earn $100 by betting on the Commanders, you'll need to risk $180 (or $18 for a $10 payout or $1.80 for a $1 stake). The Jaguars are also underdogs, with a +155 spread. To clarify, a $100 wager on Jacksonville to win would return $155 ($15.50 for a $10 bet, $1.55 for a $1 bet).
Bets in multiples of 100 and 10 are the simplest to calculate, but you're welcome to use any whole number. No matter how much you wager, the potential reward will be determined automatically.
The juice is a percentage of the total wager allocated to one team in a point spread bet to ensure a profit for the sportsbook. It's like paying tax on your bet, in a way. This example shows that the standard practice of giving each side of a point-spread bet -110 odds is only sometimes adhered to.
Remember that in sports betting, not only do you earn back what you bet, but the odds determine the payout. If you wager $105 on Washington covering the spread of -4 and it does so, you will receive a total of $205 (your original $105 stake plus the $100 you won on the bet paid out at odds of -105).
'Parlay'
A single bet consists of two or more wagers, where the payout increases with the number of wagers, or "legs." Every possible combination of money lines, point spreads, and totals are available for parlays. Each bet within it must come out on top for your parlay bet to pay off.
If you think Washington and Kansas City will both win, you might parlay a bet on the Commander's Moneyline (-180) with a bet on the Chief's Moneyline (-155).
Say you're interested in a parlay including the Commanders (-180), the Chiefs (-155), and the Cowboys (+110), all of whom are underdogs in terms of the money line. Including a second leg in the parlay and an underdog to boot, the payout on a $100 wager increases to $437.43.
Parlays are risky for gamblers, especially newcomers, as The Post's Neil Greenberg pointed out.
'Teaser'
At its core, a teaser is a parlay: When you make a parlay, you're betting on the outcome of two or more separate events, or "legs," and you stand to win only if every one of those outcomes occurs. You can "purchase" points on the spread or total for a teaser, often six for football games and four for basketball games.
Consider the first week of the NFL season again. In their respective games against the Rams and Dolphins, the Bills and Patriots are underdogs of one and 2.5 points, respectively.
When betting on a game involving two teams, most sportsbooks add a spread of around -120 to the total.
Like traditional parlays, NFL teasers may get rookie gamblers into trouble if they need to be more careful, but there is a method to play them smartly.
'The Prop Bet'
A prop bet often refers to a wager on the outcome of a single player's performance. A wager on whether or not a player will score a touchdown or on how many yards he will gain (often broken down into rushing, receiving, and passing) is common in American football.
'Futures Bet'
Futures betting involves wagering on a club to either achieve or fail to reach a predetermined victory total for the upcoming season or to win their respective league, conference, or division. Futures betting also allows you to wager on whether or not a player will win a specific postseason award or surpass a certain statistical standard. However, be aware that "subjective trophy prizes" such as league MVP or the Heisman Trophy in college football, where the winner is decided by a vote of the players and coaches, are not legal betting options in all states.
ADVICE FOR BEGINNERS
Scammers abound in the sports betting market. Therefore you should refrain from paying anyone to make picks for you. Anyone boasting an unbeatable gambling record or foolproof technique is, at best, overstating their abilities and, at worst, flat-out fabricating them. To be sure and safe, you can check what sites are on the list of Casino reviewers. They ensure only to rank legit sports betting and casino websites online.
It's in your best interest to look around for the most incredible odds on your bets, especially with the abundance of online sportsbooks available in many states.