News
Danish museum awarded prestigious international prize
---
The Workers Museum in Copenhagen is the first Danish museum to ever be awarded The Council of Europe Museum Prize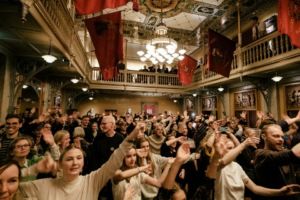 Arbejdermuseet (the Workers Museum in English) in Copenhagen has been awarded the prestigious Council of Europe Museum Prize for its achievement in documenting working conditions for Danish wage workers over the past 150 years and for its contributions during the development of the Danish labour movement.
It is the first time a Danish museum has garnered the prize – previous winners include the Gulag History Museum in Moscow, the Jewish Historical Museum in Amsterdam and the War Childhood Museum in Sarajevo.
"The museum raises the themes of dialogue, the future development of democracy, climate change, an equal society, the labour market and political activism; it provides spaces for meetings and encourages people to gather. The museum has the potential to become a beacon of activism, as it was in the past," said committee member Roberto Rampi.
READ ALSO: Holy crap: Museum thinks bishop might have left behind a final offering, and that it's the real shit!
Seventh Nordic winner
Awarded annually since 1977, the prize goes to a museum deemed to "have made a significant contribution to the understanding of European cultural heritage, the promotion of respect for human rights and democracy, bridging cultures, overcoming social and political borders, broadening visitors' knowledge and understanding of contemporary societal issues, and exploring ideas of democratic citizenship".
While it's a first for Denmark, it's not the first time that a Nordic museum has been awarded the prize.
Bryggens Museum (Norway), Svalbard Museum (Norway), the Music Museum (Sweden), the Provincial Museum of Lapland (Finland), Helsinki Theatre Museum (Finland) and Åland Museum (Finland) are all past winners.
Arbejdermuseet will be handed the award at an official ceremony in Strasbourg on April 26 next year.
"The Council of Europe Museum Prize is the highest imaginable recognition of Arbejdermuseet's work," said an ecstatic museum head, Søren Bak-Jensen.