National
Bones and all: Archeologists find a body from ancient times in a bog just west of Copenhagen
---
The dark bog soil at Stenløse Mose was the theatre of a fantastic discovery. A group of architects found a body in the bog in the Egedal Municipality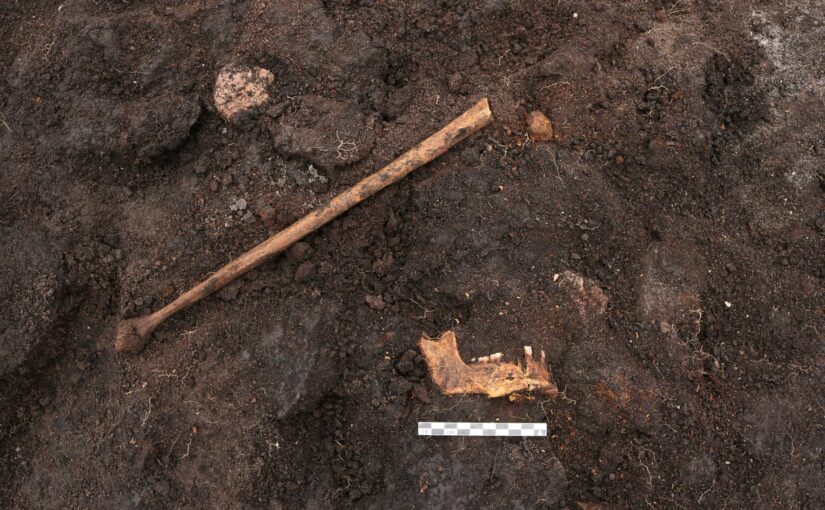 First of all, the archeologists in western Zealand thought they had found a femur. But after a complete inspection, there was a lower jaw, legs and pelvis – clearly the remains of a human from ancient times.
"It was a pretty wild experience – it doesn't happen very often that you find a bog body," Emil Winther Struve, an ROMU museum archeologist in Roskilde, told TV2.
In a dark bog soil at Stenløse Mose in Egedal Municipality, the body find was quite surprising, as it very rarely happens.
Archeologists still don't know whether the body belonged to a man or a woman.
The second time since 1947
Struve admits that he and his team joked about the possibility of finding a bog body just before the discovery. But they didn't think it was actually going to happen.
"When we saw the bones, we thought we're on to something really exciting," he said.
Another human skeleton was found more than 70 years ago in the area. The archeologists also found bones from different Neolithic period animals and an ancient stone axe.
After the fascinating discovery, the bones will now be examined closer to determine the time period and age of the human. Then, they will most probably be exhibited.